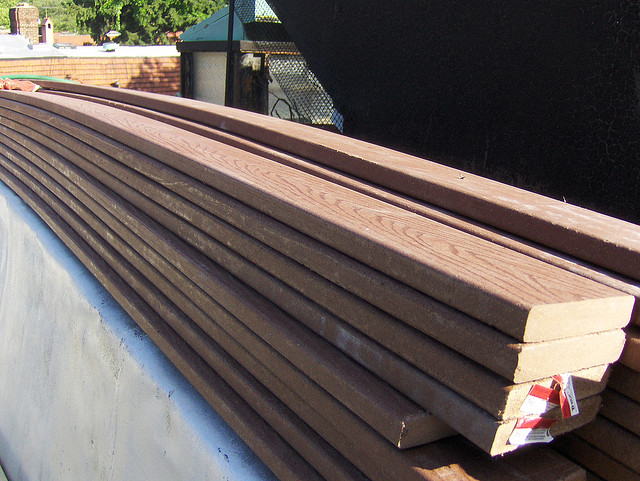 I wanted to discuss a topic that comes up often with landscape architects or engineers: composite decking. Specifically, we're going to dive into the pros and cons of Trex - the company and the decking materials they offer.
Trex is the most well known wood-composite decking material on the market, and for good reason. The company controls ~35-40% of the composite decking market, using plastic bags to make the boards.
If you have experience designing pedestrian bridges, trails, elevated boardwalks or fishing piers, you're probably already familiar with Trex. Today I want to share some lessons learned in the boardwalk industry to help you develop a deeper understanding of Trex's wood-composite decking.
We have found that our PermaTrak concrete boardwalk is a great fit for about half of the projects ideas we're approached with. The product can be cost-effective, save thousands in maintenance dollars and withstand heavy use over the long haul - but the project must be a good fit.
You might be surprised that this article is not meant to "bash the competition." Rather, it's intended to help you decide which boardwalk material is best for your project. It's intended to help you find that "great fit" between your project and the product/company you choose.
Trex Composite Decking vs. PermaTrak Precast Concrete Boardwalk
Determining if Trex or PermaTrak is the right product for your project can be a lengthy evaluation - the answer depends on your project site, client needs, budget, timeline, engineering support, intended boardwalk usage, method of construction, and about 20 other factors!
Probably the most important factor to consider among all of these: commercial product versus residential product. Upfront you should know PermaTrak is best suited as a commercial product - watch this video to learn more about this.
In an effort to help you determine which material is right for your boardwalk project, you'll find a detailed comparison of Trex's composite wood decking products and PermaTrak's concrete boardwalk system below.
Here is how you can determine where your priorities lie and which boardwalk material best lends itself to your project. Let's dig in...