In our consultations with landscape architects, structural engineers, planners, and civil engineers, we often talk about projects that are designed in sensitive natural environments, such as mangroves or wetland areas. With these projects, there is always concern about protecting the area by considering materials, design, and method of construction.
Meandering boardwalk designs through wetlands or sensitive preserve areas can allow an architect or engineer to provide pedestrians with an up close and personal connection to an area left in its natural state, but it's important to be careful not to disturb these delicate ecosystems.
Whether the project includes boardwalks through a wetland, marsh or mangrove area, a concrete boardwalk will provide an ecologically-friendly solution. There are several advantages a concrete boardwalk can offer over conventional construction.
Concrete doesn't use harmful chemicals
When installing a concrete boardwalk, no stains or sealants are required. For other materials, these chemicals are often used to prolong the life of the boardwalk, but they are potentially hazardous to the environment. PermaTrak's system is produced with integrally colored, precast concrete components that will not leach into the wetlands, marsh or mangrove areas over time.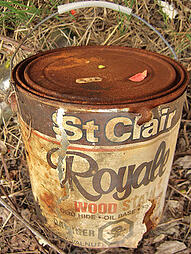 Concrete can be constructed using the top-down method
Top-down construction refers to the ability to install boardwalk treads and beams incrementally from equipment driven on previously installed treads and beams. With concrete, this is easily accomplished, because the material can easily hold the weight of installation equipment.
A timber or composite wood boardwalk can be designed to support heavier equipment for top-down construction, but not without bigger and bulkier load bearing components (beams, headers, stringers, etc.). These extra steps typically result in a higher cost to the owner overall. Precast concrete's inherent strength and durability make it a naturally suitable material for top-down construction, without a significant difference in price.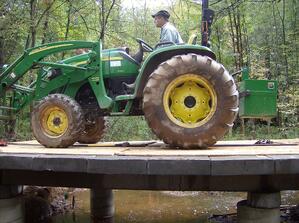 Concrete is manufactured before installation, eliminating field cutting
Field cutting often results in leeching of preservative chemicals from sawed lumber into the construction site. In the cases of wetlands, this is very harmful. With concrete, field cutting is avoided as the engineering and layout work is performed before installation. This removes the possibility of saw dust making its way into wetlands.
You can request sample engineering drawings here, included in our information packet.