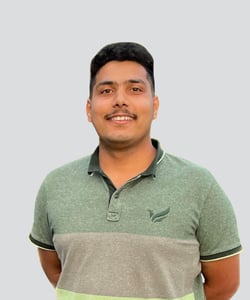 We are very excited to welcome Harsh Bothra to our PermaTrak team as a Structural Engineer.
Our second Clemson Tiger on the team, Harsh received his Master's in Structural Engineering from Clemson University. Harsh has always had a keen interest in the precast industry, having previously worked for Reackon Concrete Pvt Ltd in Nagpur, India.
In his excited manner, Harsh explained, "Being from a precast industry, working for PermaTrak will be a great opportunity for me to explore the precast industry. I always wanted to be a part of a design team where I can design precast structures and make all our clients happy with the final product."
PermaTrak CEO/President, Jason Philbin remarks "The demand for our product in the marketplace requires us to improve our engineering knowledge and response time to our customers. Harsh's talents are a welcomed addition to our Engineering team and I'm excited to welcome him to our group."
Hardworking Ambitious Rational Staunch and Humble; when he is not working, Harsh enjoys cooking and is an avid table tennis player! Originally from India, Harsh loves to explore new places and meeting new people. He always looks for opportunities to embrace new cultures and cuisine.
Welcome to the team Harsh!