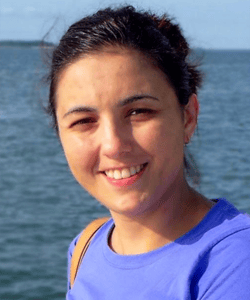 We're excited to announce that we've added a new member to the PermaTrak team—please join us in welcoming Nina Yordanova, our newest Structural Engineer. In her role, Nina will be working with clients to develop beautiful and functional boardwalk designs.
Prior to joining PermaTrak, Nina worked as a structural engineer at Parsons, focusing on industrial projects such as chemical plants, water treatment plants, data centers, and buildings for the oil and gas industry. Before that, she worked at STV, Inc. as part of their roadway and water resources groups. She has a B.S. in Civil Engineering and a M.S with Structural Engineering focus from UNC Charlotte, and is a licensed PE in North Carolina.
"I'm looking forward to this new challenge with a growing company and look forward to making a positive impact on our clients and their communities," says Nina. President Jason Philbin adds, "We're glad to have Nina on the PermaTrak team. Her attention to detail and desire to provide solutions will make her an asset for our clients."
Nina is originally from Bulgaria, and in her free time enjoys gardening, doing home improvements, and spending time with her daughter. Please join us in welcoming Nina!