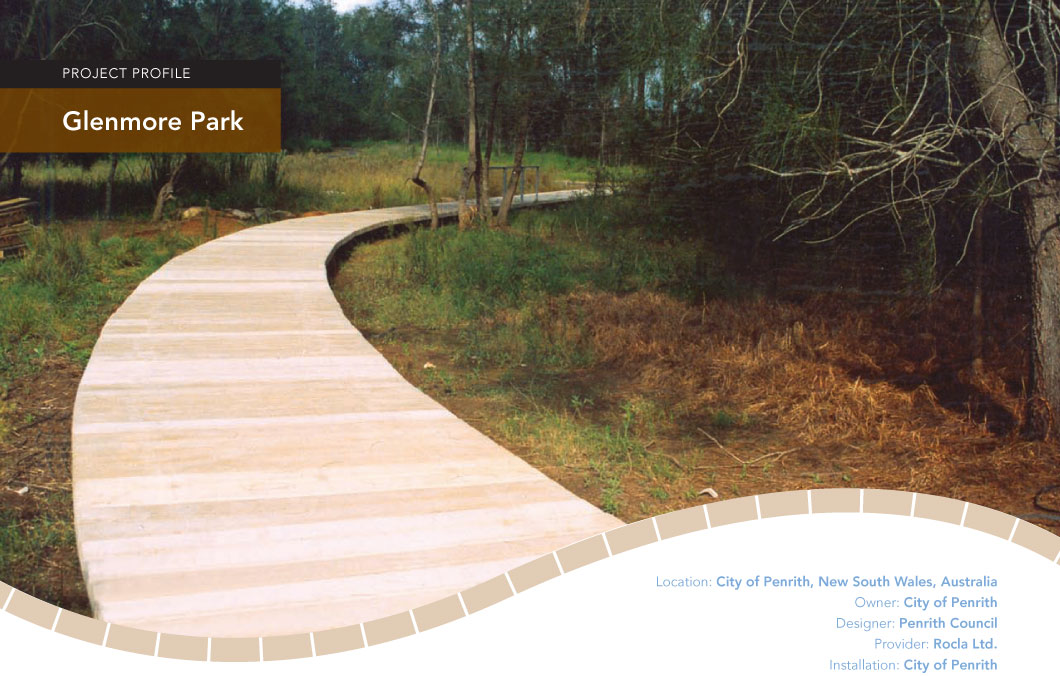 Challenge
The City of Penrith was faced with persistent vandals who were removing the timber planks, thus creating unsafe conditions for the public. The designers' challenge was to evaluate the life-cycle costs, including maintenance, and to design the most economical, "vandal-resistant" boardwalk system.
Solution
The PermaTrak system was chosen because its weight alone was a deterrent to persistent vandals in the City of Penrith. Previously, some 30 timber boards had been removed by vandals. City Council decided the PermaTrak system was the best answer, as standard PermaTrak treads weigh between 150 and 1550 lbs., depending upon design live load and horizontal clearance requirements. Adjacent treads are interlocked via a tongue and groove system, another deterrent to theft. Additionally, the precast concrete treads will not warp, sustain mold growth, and are fireproof.
Technical Description
Boardwalk Length: 177 ft.
Tread Width: 6 ft. 8 in.
Beam Length: 9 ft. 10 in.
Installation Date: 2004