The PermaTrak® System
Compared to wood or composite decking, PermaTrak is a relatively new commercial boardwalk product.
---
We realize that there is a learning curve for landscape architects and engineers as they begin to design a concrete boardwalk, just as there is a learning curve for contractors who install the system.
The PermaTrak product is comprised of individual precast concrete components that make up a complete boardwalk system.
---
A typical PermaTrak boardwalk system includes the following components:
Precast concrete pier system (if suitable) – consisting of a base, riser(s) and cap
Reinforced, precast concrete beams (up to 45') – as opposed to stringers, runners, headers, and/or joists from a timber boardwalk
Reinforced, precast concrete treads – as opposed to wood planks or boards on a timber boardwalk system
Internal polyurethane connector pins as required
Precast concrete toe curb (if needed)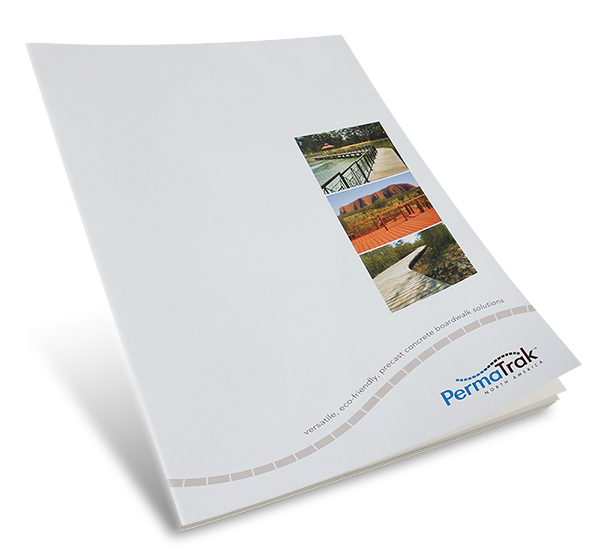 Free
Boardwalk Information Packet
Including technical information sheets and sample boardwalk drawings