PermaTrak® North America: A Concrete Boardwalk Company
PermaTrak® North America is a premier provider of environmentally-friendly precast concrete boardwalk and elevated greenway solutions.
---
PermaTrak represents the future of boardwalk construction. Our precast concrete system was created to address the maintenance, safety and longevity issues presented by timber and composite decking boardwalk structures. The PermaTrak system offers many features and benefits, making it superior to traditional wood and composite construction in numerous ways.
---
PermaTrak systems are engineered for design flexibility, ease of installation and long-term durability. Requiring no maintenance, PermaTrak systems are an outstanding, cost-competitive alternative to conventional wood or manufactured lumber construction.
PermaTrak North America is a licensee for PermaTrak concrete boardwalk systems in the United States, Canada and Mexico. The system was originally invented in Australia by Franek Savarton.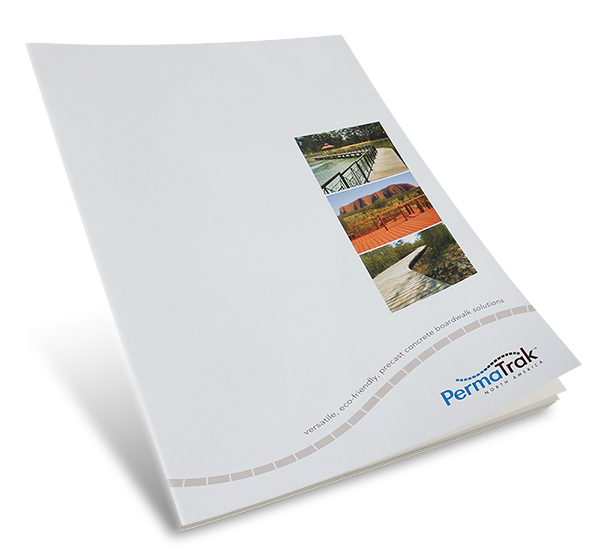 Free
Boardwalk Information Packet
Including technical information sheets and sample boardwalk drawings