Boardwalk Maintenance Costs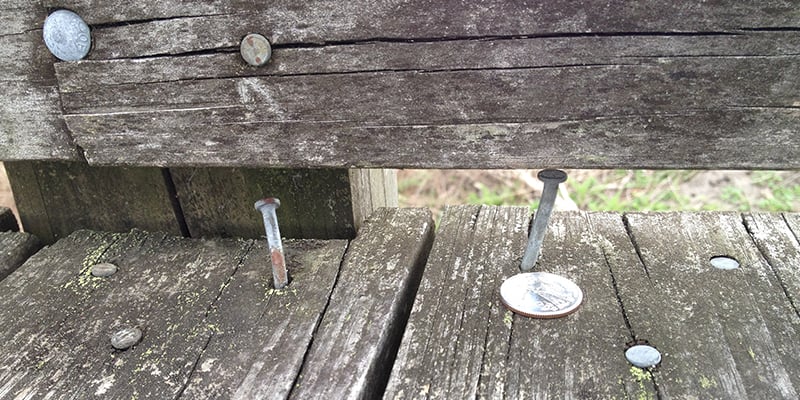 Pressure Treated Pine vs. Composite Decking vs. Hardwood vs. Precast Concrete
Many owners familiar with boardwalk systems face the same question: "How can we minimize the maintenance costs on our boardwalks?"
As you've probably researched already, the biggest selling points for our PermaTrak system are the durability and lack of maintenance your client will need to pay for over 5, 10, 30 years. Per Army Corps of Engineers, reinforced precast concrete has a design life of 50-75 years.
All boardwalk suppliers will tell you their systems are low maintenance, but if you look into the potential for slippery boards, splinters, cupping, warping, rotting, etc. you'll find that maintenance problems will inevitably occur over time. Using an older, well known building material like precast concrete helps eliminate that maintenance problem many owners face.
Designers and owners will ask us: "What maintenance do you recommend for PermaTrak? Or is there no maintenance recommended at all?" The simple answer is: "You could pressure wash it annually or every couple of years. We do not recommend any maintenance, other than an optional power washing once every several years."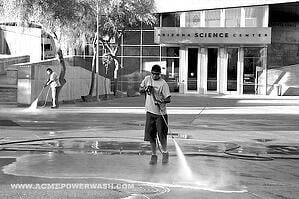 In many cases, cleaning a concrete surface is limited to hospitals, office buildings and high-end condominium complexes. The cleaning usually takes place at the front entrance and is strictly for aesthetics.
Boardwalk decking products require maintenance when the material becomes functionally or structurally in need. On commercial boardwalk applications, that point is reached rather quickly with softwoods like Southern Yellow Pine or with composite lumber (plastic decking). Heavy pedestrian traffic, bicyclists, UV exposure, coastal environments, and freeze/thaw cycles can expedite the deterioration of these products.
| | Maintenance Cost | Fire Resistance or Fire Rating | Twist / Warp | Splinters | Color Fade | Rot / Decay |
| --- | --- | --- | --- | --- | --- | --- |
| Southern Yellow Pine - Pressure Treated | $$$$ | Combustible Class C Resistance | High | Yes | Med | High |
| Composite Decking - Standard Plastics | $$$ | Combustible Class C Resistance | Med | No | Low | Low |
| Hardwoods - Ipe | $$ | Combustible Class A Resistance | Low | No | High (Stain / Sealer Rec) | Low |
| PermaTrak - Pre-Cast Concrete | $ | Noncombustible Hourly Fire Ratings | None | No | No | None |
---
---
Case Study 1
Hamilton County, OH
Southern Yellow Pine vs. PermaTrak
The following maintenance cost comparison was generated by Hamilton County Park District in Hamilton, OH. The application involved a narrow 160' wetland boardwalk leading to a 40' observation deck. The design live load requirement was pedestrian only.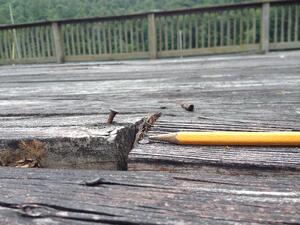 A pressure treated timber boardwalk system was given a life expectancy of 16 years. After 16 years of use, the structure was to be demolished and replaced. You can see the hike in life cycle structure costs at year 16 on the graph below. The County accounted for a timber boardwalk powerwash and sealer application every 4 years, estimated at $1.50/SF. Lastly, maintenance funds were allocated new screws/tightening old screws, and replacing individual boards once they had deteriorated or warped too badly.
The County planned to powerwash the PermaTrak wetland boardwalk once every 4 years at a cost of $1/SF. This was the only maintenance item presented.
Conclusions:
After 20 years, the cost of the timber structure was roughly 2x that of PermaTrak's wetland boardwalk.

After 40 years, a timber structure would cost the County over 4x that of the PermaTrak structure.
Case Study 2
Granite Island, Adelaide, Australia
Australian Hardwood vs. PermaTrak
The PermaTrak boardwalk system was originally invented in Australia in the mid-1990's.
Without any maintenance, the photos on this page show what the PermaTrak boardwalk photo looked like in 2009 and 2014, respectively.
With two common boardwalk materials present on Granite Island in Adelaide, Australia, this project offers a good example of life cycle maintenance numbers. As a popular tourist destination in a coastal environment, both boardwalk materials are subject to harsh weathering conditions.
PermaTrak was installed in 1996 during Phase I of this project, totaling an estimated 7200 SF.
An Australian hardwood material was installed on an estimated 1350 SF in 1999 during Phase II.
Designers saw this hardwood material as more suitable for use as steps up the face of the island. Phase II of construction included a boardwalk, steps and a series of small viewing platforms.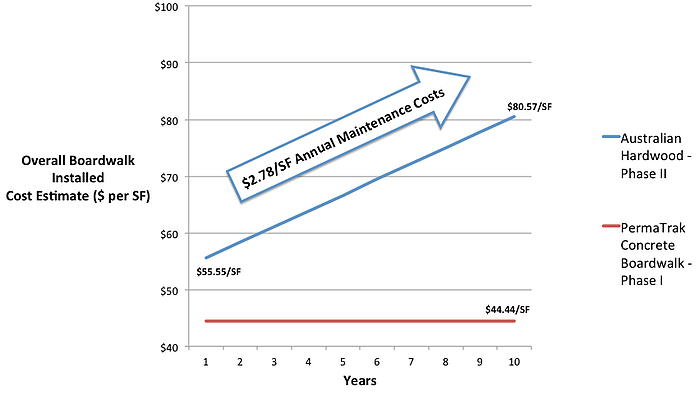 Conclusions:
Over a period of 20 years, 1996-2016, no maintenance has been required for PermaTrak's concrete boardwalk. By comparison, the Australian hardwood material has required:
Annual coating of Lanotec oil-based spray to minimize warping/splitting
Annual maintenance program of re-tightening stainless steel screw connections
An estimated $2.78/SF in annual maintenance costs ($3,753 annually)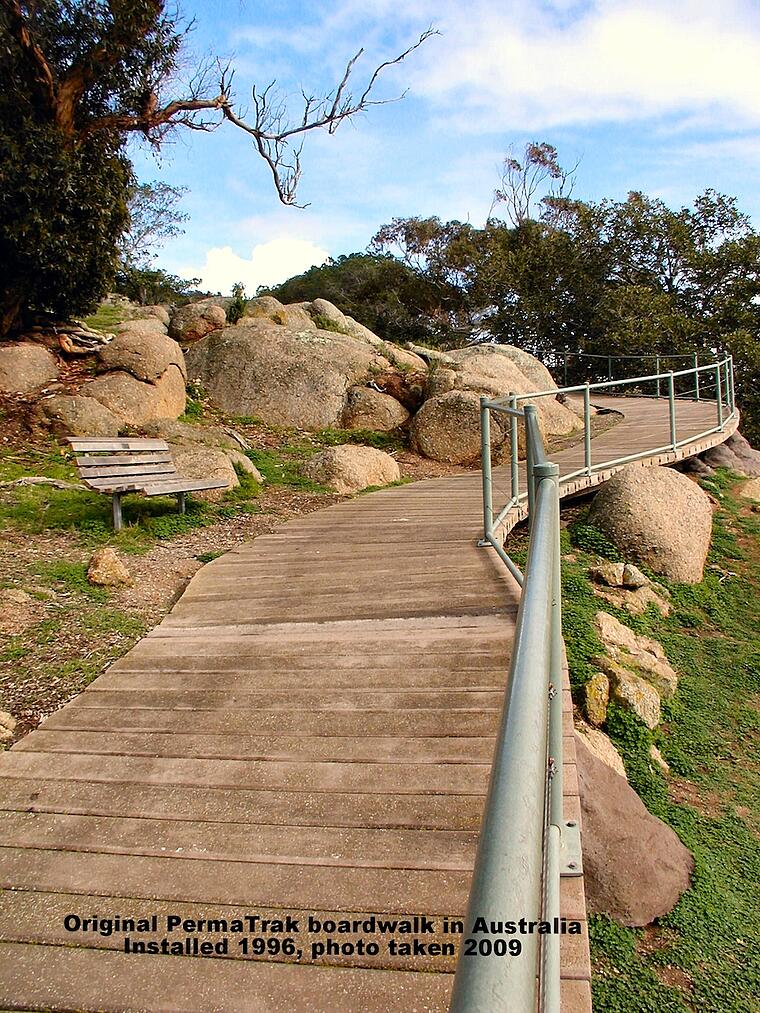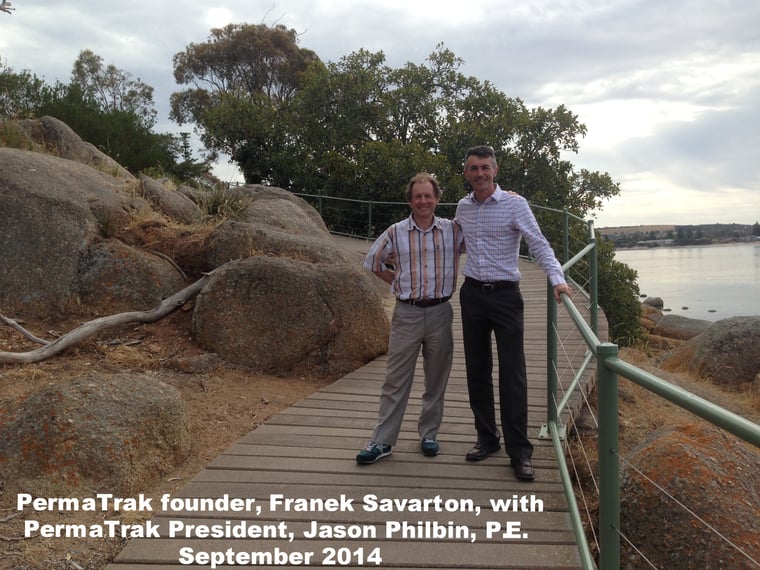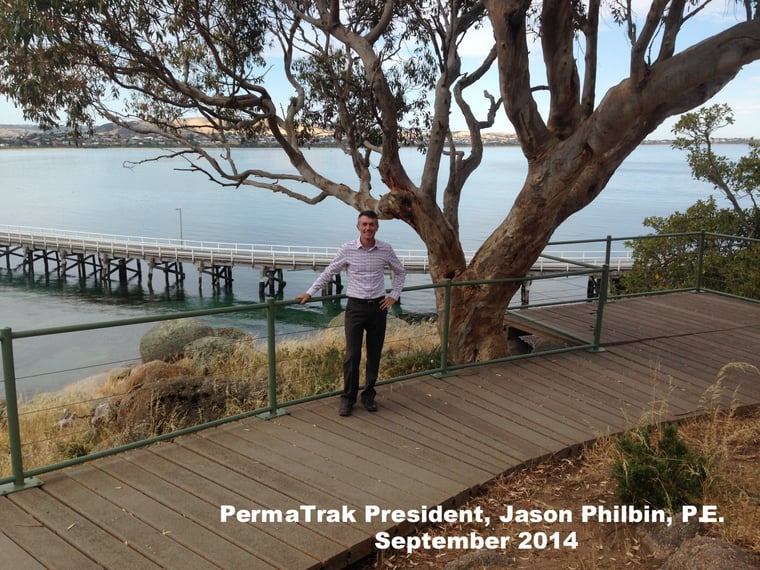 ---
Ongoing Boardwalk Maintenance Examples
---