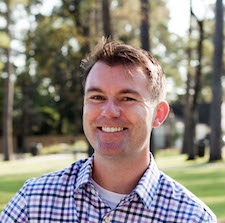 The PermaTrak featured designer article series showcases top performing landscape architects and engineers who discuss their design perspective, current projects, challenges and accomplishments.
This month's featured designer is Michael Henn from LANDology in Houston, TX. He is a project manager and landscape architect tasked with expanding the master plan community efforts in the business.
We talked with Michael about his approach to design, how he navigates public planning meetings, and what sets him apart from other landscape architects.