Happy National Engineers Week! The American Society of Civil Engineers (ASCE) sponsors an annual week full of events that promote public awareness about civil engineering projects, technology and innovation.

In order to show the community that civil engineering projects aren't always a snooze fest, E-Week coordinators organize fun projects to show middle school students what engineering is really all about.

Visiting engineers engage students with hands-on projects that kick-start the left side of their brains. PermaTrak's Jason Philbin, Section Coordinator of North Carolina's ASCE Chapter, visited Jay M. Robinson Middle School this week to demonstrate various engineering concepts.

Fox Charlotte's news crew returned to interview the engineers, students, and teachers about E-Week's promotion of civil engineering projects. One of our very own is now a local celebrity!

Watch a few minutes of the video below to see Jason set up an experiment on thrust, where kids were encouraged to find a cost-effective way to transport a martian man from the ground to the top of a ramp. Or just read the note that one little girl left for him...way to promote STEM education, Jason!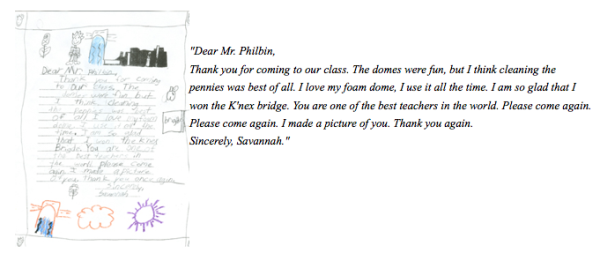 For more information on E-Week and to find out how you can help, visit the ASCE website.