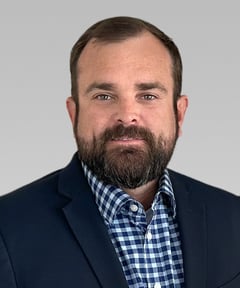 The first half of the year has been very busy for PermaTrak. We are adding to our ever-growing team. We are delighted to welcome Jon Dove to the team. Jon joins PermaTrak as a Project Consultant.
Jon comes to PermaTrak with over a decade of experience in the dynamic and challenging world of the oilfield. Jon spent 10 years working with Schlumberger and during this time he embraced various roles from Operations to Sales to Management. Jon also spent 1 year working with Vinson Process Controls where he took on a new challenge as an Inside Sales Engineer.
Jon holds a BS in Civil and Environmental Engineering from The Citadel, and a MS in Environmental Engineering from Auburn University. With his educational background, his previous work experience and his commitment to solving problems for customers, Jon will be a great addition to the PermaTrak team.
On joining the PermaTrak team, Jon says, "Once I met the people behind the product, I thought the company was a great fit for me. The PermaTrak team is a good mix between engineering, operations, and sales. Everyone is focused on the customers and making sure every install is a good experience for the contractors, designers, owners, and end-users."
CEO/President Jason Philbin adds, "Jon Dove is a very driven problem solver which fits into our PermaTrak culture. This was evident to me during our first meeting. Our company needs people like Jon as we enter new regions and find ourselves introducing this new product to designers and specifiers. I am excited to welcome Jon and his family to PermaTrak and look forward to solving our customers' needs in the South Central region."
When Jon isn't working, he devotes his time to family, sports and outdoor activities. Jon and his wife spend most of their free time running around after their kids, getting them to all their activities. When he does have a minute to himself, Jon will sub into the occasional men's-league soccer game or neighborhood softball game. Jon and his wife enjoy going to concerts or dining out with good food and wine.
Welcome to the team Jon!