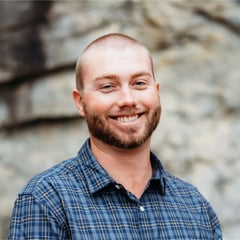 Our next newest addition to the PermaTrak team is Dakota Hedrick. We are excited to welcome Dakota to the PermaTrak team as a Regional Operations Manager.

Dakota's educational and professional experience made him a perfect match for PermaTrak. He graduated from the University of North Carolina at Charlotte with a Bachelors of Science in Construction Management. After graduating he gained 4 years of experience in commercial concrete construction and management, holding positions as a Project Engineer for Baker Concrete Construction and a Field Engineer and Superintendent for Lithko Contracting.

Dakota was ready for a new challenge and wanted to put his concrete knowledge to good use:
"I was ready to explore new options and grow my knowledge of concrete products. The benefits of using PermaTrak as a boardwalk solution really interested me and I'm excited to learn about the different installation methods".

PermaTrak President/CEO adds, "Dakota will be customer facing for PermaTrak and brings both technical and construction experience to our team. I am very excited about the value he will bring to our customers in helping the installation and manufacturing process go smoothly and more efficiently. Welcome to PermaTrak Dakota".
When Dakota is not in the office he can be found outdoors; either hunting or fishing or traveling across the county visiting new places.

Welcome to the team Dakota!