As a connection for the Wolf Lake Trail in Hammond, IN, the Wolf Lake Boardwalk is nearly complete. Stretching 1,050 LF, the structure is now believed to be the longest pedestrian bridge in the Midwest.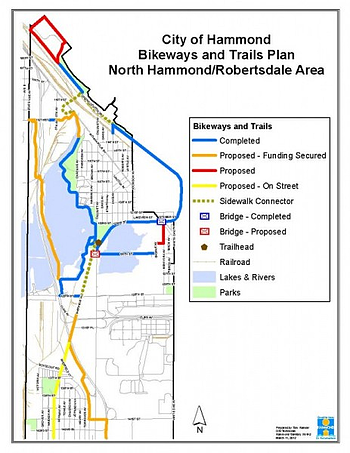 The Hammond, IN Port Authority owns and maintains the Wolf Lake Trail, a recreational multi use path that links Lake Michigan to northwest Indiana's inland bodies of water. A 6-mile paved pathway located on the southern shores of Lake Michigan, the Wolf Lake Trail had a missing link between the North Trail and the South Trail. With funding support from the Northwest Indiana Regional Development Authority (RDA), the PermaTrak Wolf Lake Boardwalk provides the final greenway link over Wolf Lake for walkers, runners, and cyclists.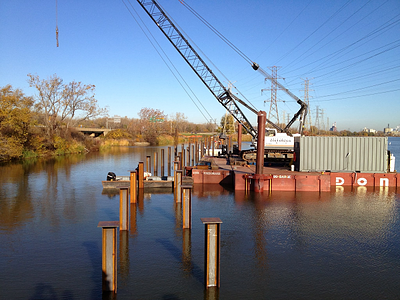 Built on a steel H pile foundation, James McHugh Construction Co. has installed PermaTrak's precast concrete beams and concrete treads with a Sandblast texture finish. Once the foundations were driven and plates were welded to the top of the piles, PermaTrak's precast concrete beams and treads were installed over just 15 working days.
In addition to the structure itself, the boardwalk end treatment was constructed with precast concrete components- including abutments, wing walls and aprons.
A powder-coated steel railing remains as the major remaining item before a final walkthrough wraps up the project.
Six additional PermaTrak drainage crossings are located on the Wolf Lake Trail. Designed by professional services firm Short Elliott Hendrickson Inc. (SEH), the multi use greenway boasts tree-lined scenery that unites all of the Hammond Port Authority's public amenities.
The RDA is an organization serving Lake and Porter Counties, built to "transform the economy and quality of life in northwest Indiana." You can read more about the RDA and Hammond Port Authority's public amenities here.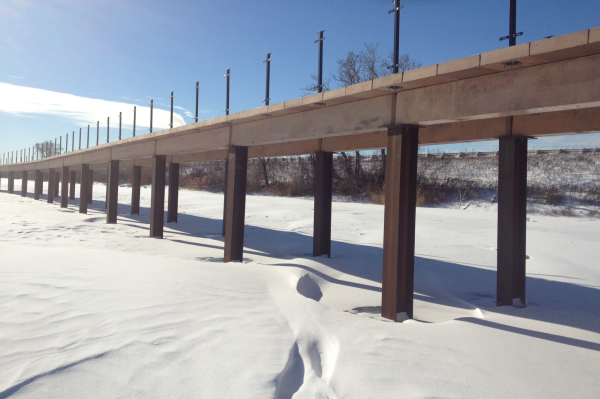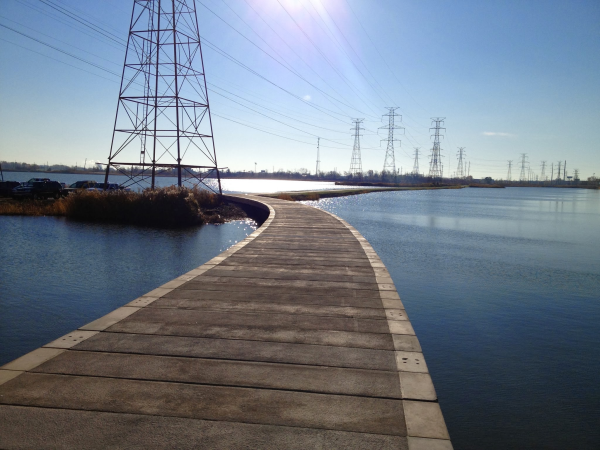 Update: On June 1, 2014, Leon's Triathlon showcased hundreds of athletes using the concrete boardwalk at Wolf Lake Trail. Read the full post here or watch the 2-minute video below to hear more feedback from the triathletes.