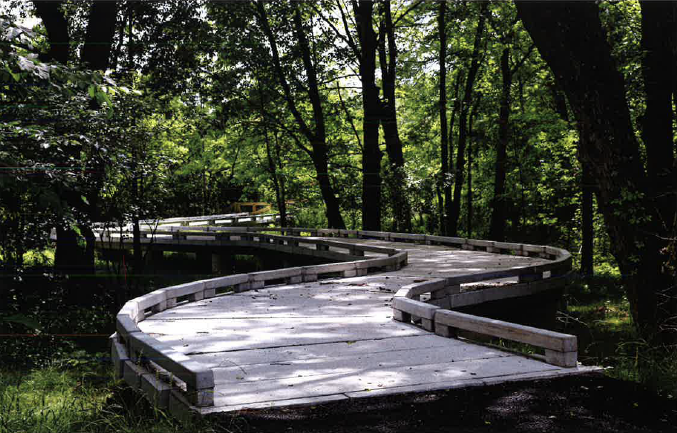 Congratulations to Lower Gwynedd and Whitpain Townships (PA), who received a 2017 Montgomery Award from the Montgomery County (PA) Board of Commissioners!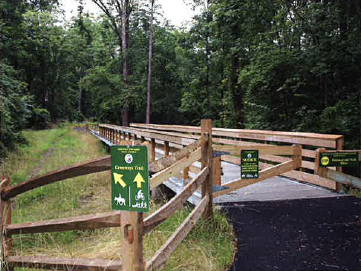 The townships received this recognition for the Crossways Bridge & Trail, a 1.3-mile paved multipurpose trail connecting Penilyn Woods Park, Crossways Preserve, and the Montgomery County Community College to the Green Ribbon Trail. The project was awarded based on "innovative planning, environmentally sensitive design, and extensive collaboration."
Land planning and design consultant LandConcepts Group worked with PermaTrak to design six concrete boardwalks, varying in length from 12 feet to 300 feet. As a multi use trail that traverses wetlands, woods, and floodplains, the design required flexibility in alignment and surface materials. In addition to the concrete boardwalks, the trail also includes asphalt, stone, and turf surfaces, and used environmentally sustainable practices as part of the overall design. "Our modular system was created with the ability to match just about any trail alignment while remaining cost-effective," explains Jason Philbin, President of PermaTrak.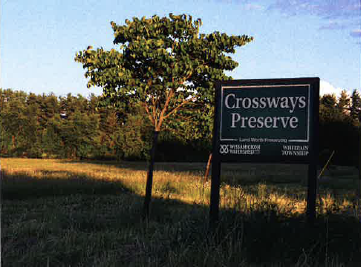 Crossways Bridge & Trail opened to the public in December 2016, and was a direct result of collaboration between Lower Gwynedd and Whitpain Townships to increase connectivity and enhance walkability in their communities. This trail provides additional opportunities for users to connect with nature as they walk, run, and bike, and will be a valuable asset to the area.
Congratulations again to everyone involved!
Photo credit: Montgomery County (PA) Board of Commissioners