An ongoing trend in big cities is the development of sustainable greenspaces, which add to the attractiveness and health of urban communities. In Cleveland, a complete transformation of the Michael J. Zone Recreation Center helped not only create a model for healthy urban spaces, but also contributed to the revitalization of the neighborhood.

LAND studio, a Cleveland organization dedicated to creating places and connecting people through public art, sustainable building and design, collaborative planning and dynamic programming, oversaw the project. LAND studio engaged local landscape architect McKnight Associates to create a signature space at the Zone Recreation Center, originally built in the 1980s, that would serve as both an active recreation park and a demonstration site for environmental stewardship.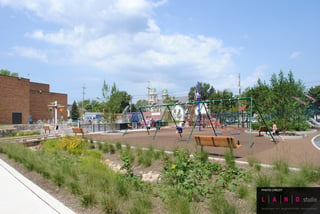 Completed in fall 2012, the park at Lorain Avenue and W. 65th Street was rededicated, delivering 22 acres of greenspace to the Detroit Shoreway Neighborhood which includes new baseball fields, tennis courts, a playground, a splash park and a dog park.
With the new recreational areas, the city wanted to protect the surrounding wetland environment by building pedestrian walkways to cross over several man-made swales in three low-lying areas.
PermaTrak was the perfect maintenance-free boardwalk solution for this site, which gets plenty of lake effect snow in the winter and heavy foot traffic during the rest of the year. McKnight Associates worked with PermaTrak to design the three boardwalk crossings in the park: two smaller 30-foot crossings, and a T-shaped crossing comprised of a 60-foot boardwalk and a 50-foot boardwalk. The concrete boardwalks were designed and built to sustain storm water runoff, without impacting the natural environment.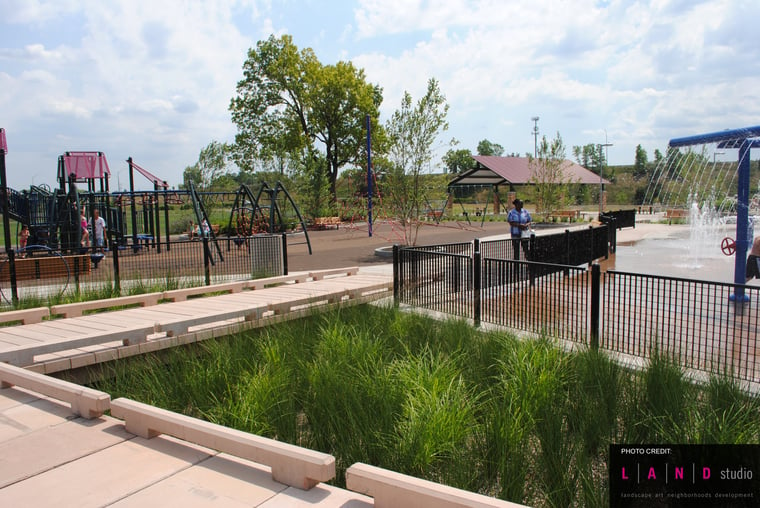 The Zone Recreation Center is used by thousands of residents and visitors each year and is easily accessed by public transportation, bike, foot, or by car. It boasts modern facilities, and has the honor of being part of a national model for healthy space, which is sustainable for many generations to come. The redevelopment of the site was a part of the community's long work to create a neighborhood of choice, and raise the standard of quality for City neighborhoods. The community was a major player in the conception, design, and implementation of the project.
A recent article published in Nature, an international science journal, says that exposure to nature makes people happy, and could reduce mental health inequalities between the rich and poor. "Urban green spaces have value beyond their beauty and environmental importance. Nature improves mental health — people are less depressed when they have better access to green spaces," the article says. As more research surfaces on the benefits of nature in urban environments, we are sure to see more greenspaces developing in cities like Cleveland.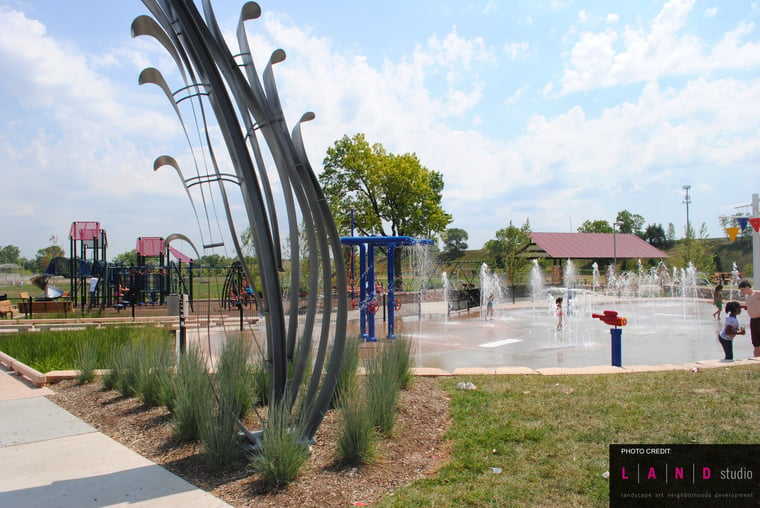 LAND studio contributed information for this blog post. Learn more at www.land-studio.org.