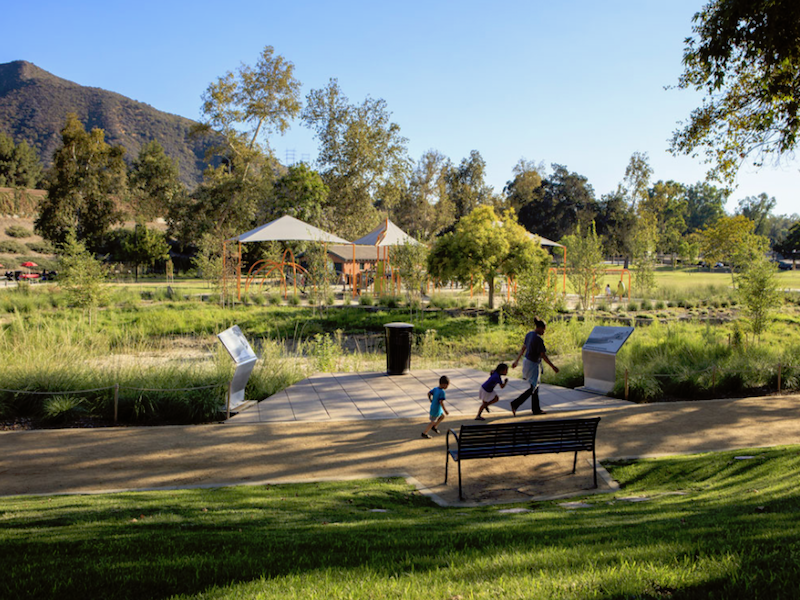 PermaTrak Observation Decks Included in Johnny Carson Park Revitalization (Burbank, CA)
Note: Segments of this article were re-published with permission from AHBE Landscape Architects and the American Society of Landscape Architect's Southern California Chapter.
Without a major renovation since 1977, it was time for a change at Johnny Carson Park in Burbank, CA. The namesake of the popular Tonight Show host, the multi-use park has emerged out of the renovation as a lively oasis in the midst of the bustling urban highways and buildings. Located just across from NBC Studios in Burbank where Johnny Carson moved his popular show to in 1972, park goers can enjoy the impressive amenities and appreciate the project's eco-focused efforts for the area's water system.