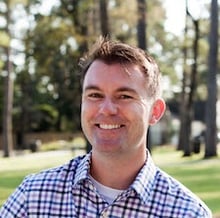 The PermaTrak featured designer article series showcases top performing landscape architects and engineers who discuss their design perspective, current projects, challenges and accomplishments.
This month's featured designer is Michael Henn from LANDology in Houston, TX. He is a project manager and landscape architect tasked with expanding the master plan community efforts in the business.
We talked with Michael about his approach to design, how he navigates public planning meetings, and what sets him apart from other landscape architects.
Q: Tell us a bit about your background and what got you to this point working for LANDology.
Michael: Before I moved to Houston just less than three years ago, I worked for Missouri State Parks, so I did a lot of parks work with their Planning and Development section. I was with them for just shy of five years. After working with state parks, I wanted to diversify my experience as a landscape architect, which brought me to Texas.
Prior to accepting my current position, I worked with a company called Kudela and Weinheimer Landscape Architects, which is also based out of Houston. They do a lot of multi-family projects as well as a lot of master plan communities. In my current position with LANDology, I continue to use some of my master plan community experience and also get to work on other fun and exciting projects.
Q: At Missouri State Parks, do you have examples of projects where you started looking at the big picture then dove into the details?
Michael: Sure, there were new land acquisitions that we started off doing some preliminary designs for. We had a newly acquired park called Don Robinson State Park and then we were also working on development plans for Big Sugar Creek State Park. I also participated in development plans for Arrow Rock State Historic Site. We worked with both parks and historic sites dealing with cultural and natural resources.
Q: For Don Robinson State Park, after evaluating it, what were the smaller details you would dive into?
Michael: Well, for that particular site, it had a lot of significant natural resources. The property encompassed almost a complete watershed and was located just outside of St. Louis, Missouri. There were glades, box canyons, and lots of diverse flora and fauna making the property of high value for natural resource preservation.
We analyzed the park's resources then tried to determine the best way to interpret those resources for public use. We want to preserve the resources, but also provide public access for people to enjoy and experience what the park has to offer. We looked at boardwalks and nature trail systems for low impact areas where we wanted to get people close but also didn't want to damage any of the natural resources.
Q: How would you describe your perspective on design? How do you approach your work?
Michael: It's an interesting question. I think just in general, I take more of a functional approach first. I take in the project, determine what the program elements are, and then what the desired end product is. Whatever we do has to function, it has to serve its purpose. So initially my design approach is: what is the issue you're trying to solve and what's the best way to resolve that while also taking into account the existing site and being environmentally sensitive while creating an enjoyable experience for the user.
Landscape architecture is a little bit of engineering, a little bit of architecture, and a little bit of art that's all pulled together. Different disciplines have different areas of expertise and they're all very important, but you have to pull all of those disciplines together. I think that's what I enjoy the most about Landscape architecture - that it's very diverse and it incorporates a lot of different specialties.
"Landscape architecture is a little bit of engineering, a little bit of architecture, and a little bit of art that's all pulled together."
Q: When you present a project proposal in community planning meetings, how do you navigate all of those different opinions?
Michael: It's not easy to handle because sometimes you will get into situations where someone's going to want to demand the stage. It's very important going into those public meetings that you have all of those considerations taken into account. You have to have a schedule of how you want your meetings to go.
Expect that there will be some interruption
Start with an agenda laying out what you plan to cover in the meeting
Offer an outlet such as a post-meeting survey for members to raise questions and voice their opinions
Q: When you're in school getting a degree in landscape architecture, do they prepare you for these situations?
Michael: Yeah, they do. But I think it's something they can always do better at. It's important to prepare students for dealing with the public because in our profession, we deal with the public a lot. We also need the technical background to be able to convey our ideas to engineers and architects in an intelligent way and in a way that can be understood clearly.
It's a challenge. I think they do a pretty good job of exposing you to it but it's really something you'll gain through experience.
Q: What makes you stand out from other landscape architects?
Michael: I like to think I'm very diversified as a professional. I think that adds a lot of value to me. Some people come into this profession knowing exactly what they want to specialize in and that's great. For me, I feel like having diversified knowledge is very important for our profession. There are so many different facets to landscape architecture. Knowing as much as you can about them will only benefit you in the long run.
"There are so many different facets to landscape architecture. Knowing as much as you can about them will only benefit you in the long run."
Q: What do you think is your biggest challenge at LANDOLOGY with your work in master plan communities?
Michael: Well, for LANDology it's kind of a new realm of work, so that's an area of expertise that I can bring and try to help build their portfolio. I want to help them grow and spread the LANDology name.
Q: Any notable projects that you are proud of or that you think are interesting and unique?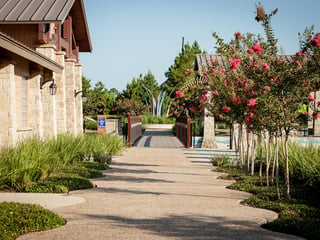 Michael: As far as work that I have done since I've come on with LANDology,
we are working in a community called Wildwood (Tomball, TX) and we are just getting started with another master plan community in Newport.
Previously, I worked on a project called Hayden Lakes that's just wrapping up now. I worked on the design for a recreation center, pool and front entry tower design. That was a fun project.
LANDology has a number of great projects that they have been a part of. Wendtwoods Park in the Woodlands and Treehouse Park in the city of Bridgeland are two that have recently been completed. I'm looking forward to working on more great projects like these at LANDology.
Noteworthy Projects:
Wendtwoods Park by LANDology (The Woodlands, TX)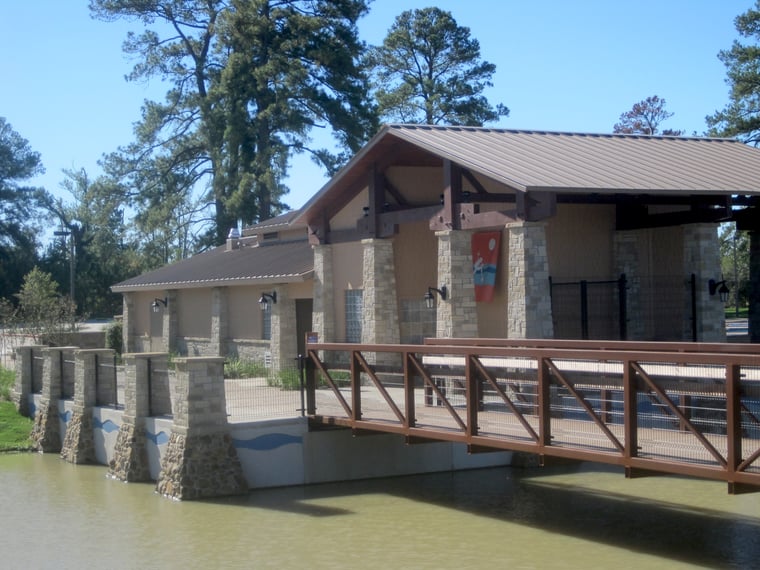 Tree House Park by LANDology (design rendering)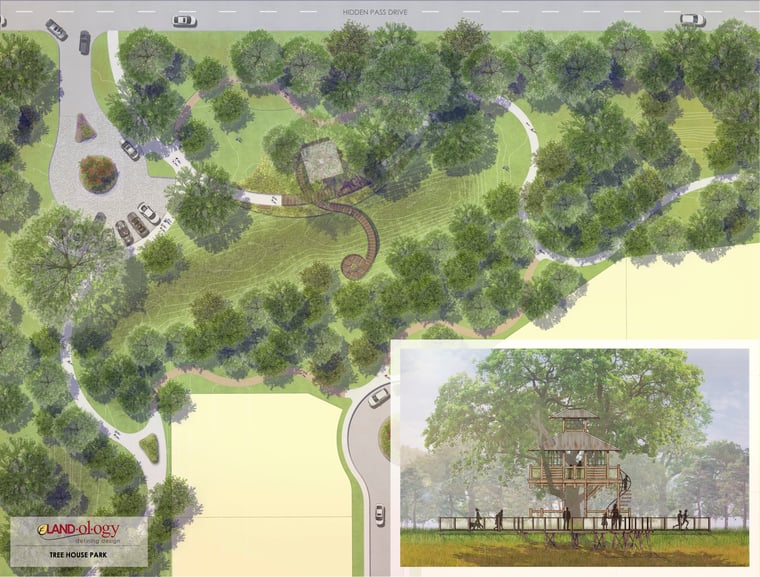 Woodtrace Master Plan Community (Tomball, TX)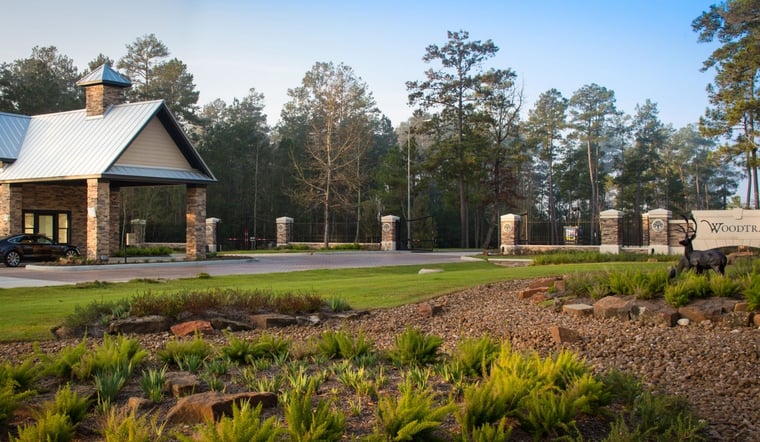 Hayden Lakes Community Tower - (Tomball, TX)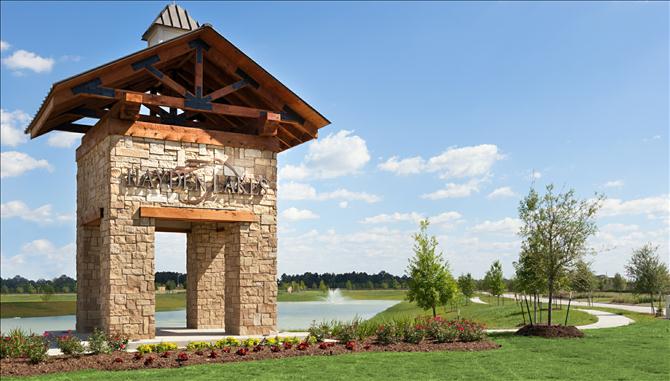 Thanks for reading and stay tuned for more featured designers!
Have a designer you'd like to nominate? Send us a note!