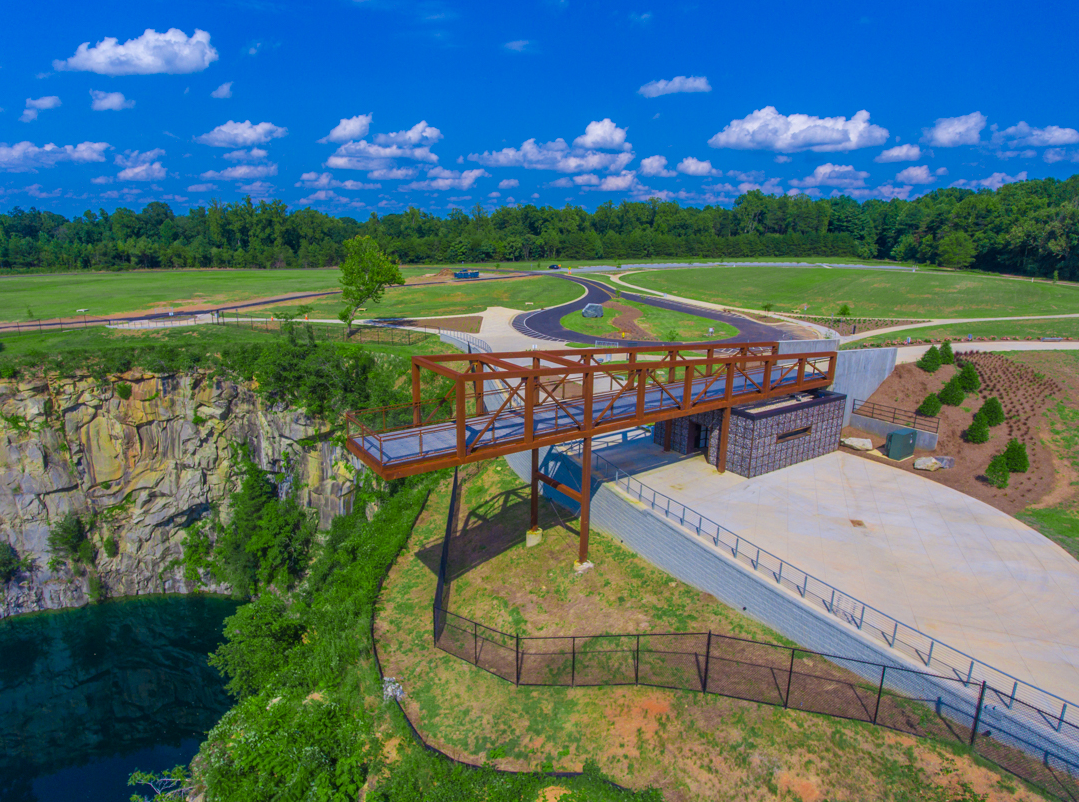 Pedestrian Bridges at Quarry Park - Winston-Salem, NC
PermaTrak is pleased to announce that two pedestrian bridges have been installed at Quarry Park, located in Winston-Salem, NC. The park opened in August 2017 and covers 225 acres.
A 40-foot PermaTrak bridge connects visitors to a nearby residential area, and across the park, a 50-foot bridge goes through an oak forest. Park visitors can traverse the 1.25-mile Waughtown Connector Greenway, which connects the Quarry Park trail with existing Winston-Salem greenways.