If you are a designer, landscape architect or business owner looking to begin a new boardwalk project, you know that it is a big undertaking and a significant investment in time and money. Every decision you make now is important, but perhaps most important is the type of boardwalk material you specify for use. This choice will affect not only your planning and installation process now, but also your maintenance and repairs for years to come.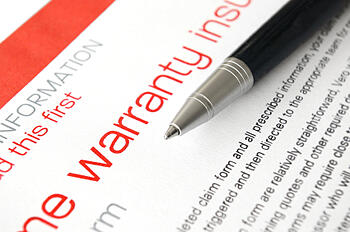 When you are comparing the many different options for boardwalk materials – for example, Southern Yellow Pine vs. concrete – it is important to look at the big picture and keep these questions in mind:
What is the design life of the boardwalk construction material? What state will it be in 10 years, 20 years, 30 years from now?

What kind of regular maintenance does it require? How big of a maintenance staff is needed, what kinds of materials will they use to repair or replace?

Is the boardwalk material suited to a commercial or residential project?

What warranty protection is available? What does it include and exclude, and what does this mean for your project?
To help you with this tough decision, we've gathered warranty information on some of the most popular boardwalk materials. What exactly does the boardwalk industry offer for boardwalk material warranties?
Southern Yellow Pine (wood)
Southern Yellow Pine is an inexpensive pressure-treated wood that is widely available from a variety of suppliers. Commonly used as a residential decking material, the initial investment is low, but Southern Yellow Pine requires maintenance every few years to keep the finish weatherproof and in tact. It can also crack, splinter or rot over time. Warranties vary depending on the supplier; for example, this warranty available from Georgia-Pacific covers termite and fungal damage for as long as you own the residential property on which the wood is used. It does not cover weather damage, such as discoloration, splitting, cracking, warping or twisting.
It is important to note that commercial boardwalks constructed with Southern Yellow Pine wood are not covered by warranty.
Ipe (wood)
Ipe is a dense, durable hardwood that is often used in boardwalk and decking projects. Ipe is used both on residential and commercial boardwalk projects - it is a more expensive boardwalk material but lasts much longer than Southern Yellow Pine. One warranty for Ipe wood – from Advantage Trim & Lumber Co. – guarantees that the product will resist rot for 20 years from the purchase date. It does not cover any "cupping, checking, splitting, twisting, shrinking, staining, warping, discoloration, mold, fungus, or insect attack."
Trimax (composite)
Trimax is a composite boardwalk material made from recycled plastic, fiberglass and other materials. The Trimax limited 25-year warranty protects the purchaser against splinters, rot, decay or structural damage from termites.
It does not offer coverage for expansion and contraction. This may be a concern for commercial boardwalk construction as all boardwalk materials will expand and contract to some degree. As the inner core of a composite board expands, it forces the outer shell to expand as well. As the inner core contracts, the outer shell remains the same – resulting in warping along the outer edges of the board. This warping activity may introduce entry points for mold and moisture, especially in areas where the boards have been saw cut during construction.
Lastly, the Trimax warranty states that they are only the manufacturer of the composite material; the project engineer or architect is responsible for determining:
"The structural integrity and safety of all structures" built with Trimax products"

Whether Trimax is suitable for a particular boardwalk application
Trex (composite)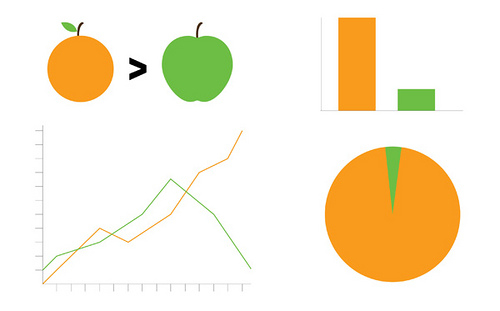 Trex is a composite product made from recycled plastic, wood, sawdust and other materials. Its limited warranty covers 25 years for residential applications and 10 years for commercial projects, protecting against splitting, splintering, rotting, fungal decay and structural damage from termites.
Moisture Shield (composite)
Moisture Shield composite decking, made from recycled wood fiber and plastic, is used for both residential and commercial projects. Its international commercial warranty – for boardwalks, marinas, restaurants, etc. – offers coverage for 20 years under normal conditions and 10 years under severe environmental conditions.
It guarantees that Moisture Shield products will not check, splinter, rot or suffer structural damage from fungal decay or termites. It does not cover mold or mildew, for similar reasons to Trimax's lack of coverage against expansion and contraction.
PermaTrak (precast concrete)
PermaTrak is made of precast concrete designed not to rot, warp, twist, decay, burn, lose strength over time, or require staining or sealing. Precast concrete is termite-proof, suitable for all climates (from cold and dry to hot and humid), requires no maintenance and has a 50 to 75-year design life. PermaTrak's warranty guarantees that construction materials will maintain their structural integrity and shape for 10 years from the installation date.
The biggest difference between a PermaTrak warranty and the warranties for wood or composite boardwalk materials is the fact that its warranty is written primarily for commercial boardwalk applications, as the product lends itself to commercial use with lots of pedestrian and bicycle traffic.
Further Warranty Research
Hopefully this fine print warranty information is helpful as you continue research into boardwalk materials. Don't be afraid to ask a potential material supplier about their warranty – what it does and doesn't cover. A reputable boardwalk material supplier should be open and honest with you about their warranty.
Let us know if you have a specific question about boardwalk warranties, we are happy to help.
Photo Credit: 2nd photo by Jellymon