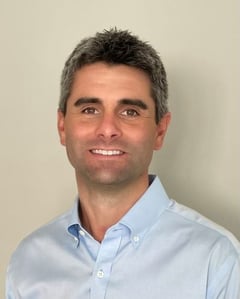 PermaTrak is excited to announce that Andrew Craig has joined our fast-growing team, as Director of Engineering.
Andrew comes to PermaTrak with over 15 years of structural engineering experience; having spent 13 of those years at KCI Technologies. There he focused on providing bridge engineering services for design-build projects. Andrew has a B.S in Construction Engineering and Management, and Master of Civil Engineering from North Carolina State University.
In his role as Director of Engineer, Andrew believes that by providing the most constructible designs for our clients, will in turn lead to a smooth installation for all; "I have enjoyed the challenge of working on a variety of structural engineering projects for the last 15 years and am now excited to focus on a product that I believe provides the best solution in the boardwalk market."
President/CEO, Jason Philbin adds, "I've known Andrew for most of his professional career and have much respect for his character and engineering work. His virtues align very well with our company virtues and his experience positions us well as we start our second decade in business."
Andrew was born and raised in Charlotte, where he lives with his wife and 2 amazing daughters. When he is not chasing them around, he enjoys quiet time on the golf course, mountain biking, going to church and vacationing with his family and friends.
Welcome to the team Andrew!