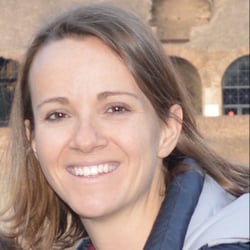 The PermaTrak team is glad to welcome Carrie Parada back into the fold as Inside Project Coordinator. In her new role, she will be working with our sales team to help develop and specify PermaTrak projects. She previously worked with PermaTrak from 2015-2018 as Technical Sales Consultant.
Prior to working with PermaTrak, Carrie served as an Inside Bridge Consultant, as well as a Structural Engineer with CONTECH and CON/SPAN. She has a degree in civil engineering from Case Western Reserve in Ohio, and is a registered professional engineer.
"Carrie's knowledge of our product combined with her structural engineering knowledge provides a great resource for interested designers and specifiers," says PermaTrak President, Jason Philbin. "I am confident many of you will be pleased with your interaction with her in helping you solve your boardwalk challenges."
Carrie lives in the Augusta, GA area with her husband and three sons. Carrie's hobbies include running and playing tennis, as well as watching and supporting her boys on the sidelines of various fields and courts around Georgia (soccer, baseball, football, basketball). Please join us in welcoming Carrie back to the team!