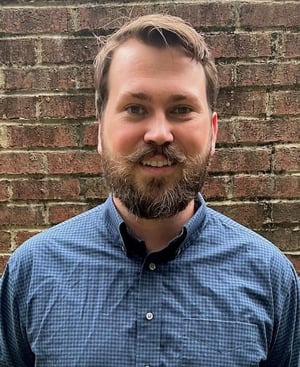 We are very excited to announce a new addition to the PermaTrak team. We welcome Joel Swisshelm to the team as a Structural Designer. Joel comes to PermaTrak with 7 years of experience in the construction industry. He graduated from Central Piedmont Community College with a Civil Engineering Technology degree. His passion for CAD and 3D design made him a great fit for the PermaTrak team.
Joel likes to be challenged, stating that as one of the reasons he wanted to work at PermaTrak, "I wanted to work at PermaTrak because it is a small company with a high-level excellence that offered a challenging role and great opportunity to learn and grow. There is a noticeable influence of professionalism, friendliness, and teamwork throughout the entire team."
President/CEO Jason Philbin adds, "Joel's unique combination of technical skills and construction experience improves our company's position as the leader in boardwalk design and construction. PermaTrak's customers depend on people like Joel to provide real world boardwalk solutions in turn helping them succeed. I am excited for the future of PermaTrak with Joel's help on this journey."
When he's not working, Joel enjoys traveling with his wife and getting outdoors with his dog. He was fortunate to take a trip to Finland recently and see the Northern Lights! A very keen woodworker, Joel learns all his tricks from his Father-in-law.
Welcome to the team, Joel!