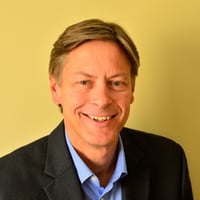 The PermaTrak team continues to grow - we're excited to announce that John Pyle has joined the team as Regional Sales Manager.
John comes to PermaTrak from Contech Engineered Solutions, where he spent 16 years in various roles, including Bridge Consultant, Project Consultant, Director of Precast Bridge Development, and most recently, Area Director for Structures. He also has design and sales experience in geosynthetics in addition to precast concrete.
In his role, he's looking forward to helping clients find the best solution for their needs. "I believe in tailoring a solution to a project's unique challenges as opposed to forcing a product to a site," he explains.
He previously worked with PermaTrak's President, Jason Philbin, at CON/SPAN and says that the opportunity to work with Jason again was a big factor in his decision to join the team. He added, "I enjoy the outdoors, so helping to create user-friendly outdoor amenities appeals to me. I also enjoy the growing company dynamic and working with a relatively new approach to boardwalk construction using precast concrete."
John graduated from Clemson University with a Bachelor's degree in Civil Engineering and is a registered engineer in the state of South Carolina. He's married with two daughters and a dog, and lives in Greer, SC. In his free time, he enjoys boating, hiking, time at the beach, and live music. He's also recently taken up photography as a hobby, and enjoys capturing wildlife, architecture, and landscapes.
Please join us in welcoming John to the team!