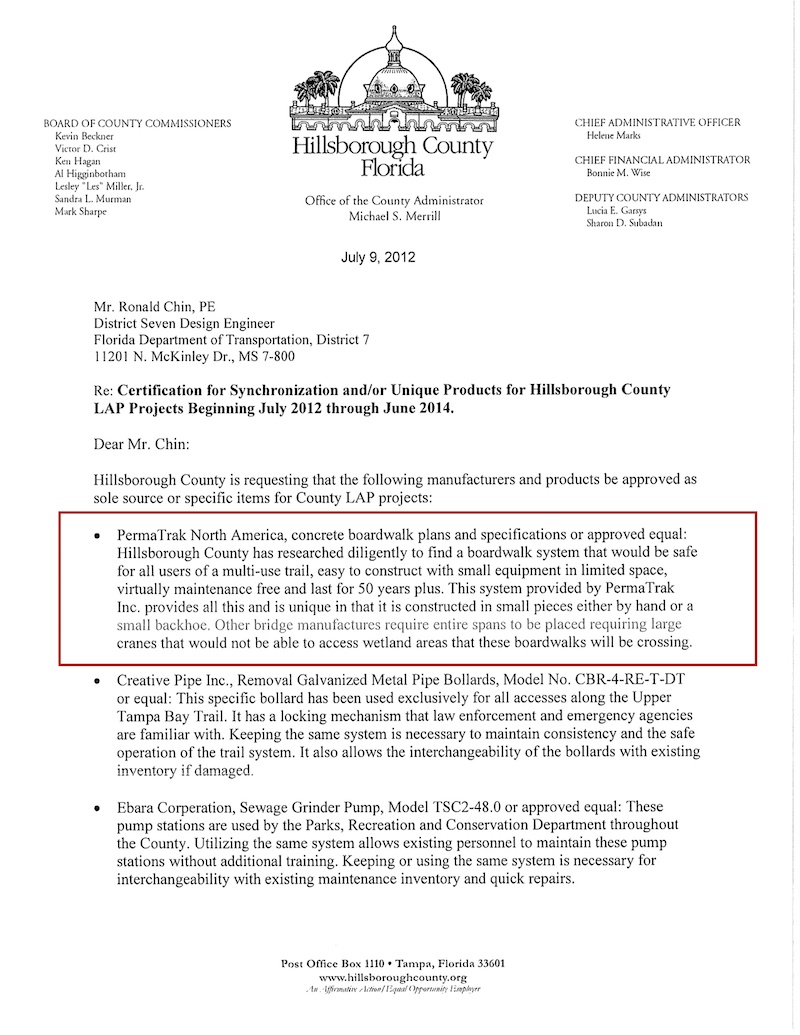 DOT Approval with PermaTrak Concrete Boardwalk System
During conversations with designers working on trail projects, pedestrian bridges or commercial boardwalks, often the question comes up about whether PermaTrak can be approved for use by the state's Department of Transportation (DOT).
With a background in precast concrete bridges used for publicly funded projects, our PermaTrak team is familiar with the arrangements different states have related to approved product listings (APL) or similar.
There are a few important things to know about PermaTrak's concrete boardwalk system and individual state DOT product approvals. I'll do my best to explain these points below.