A PermaTrak concrete boardwalk was recently installed by Harkins Contracting, Inc. at Chincoteague's National Wildlife Refuge in Chincoteague, VA.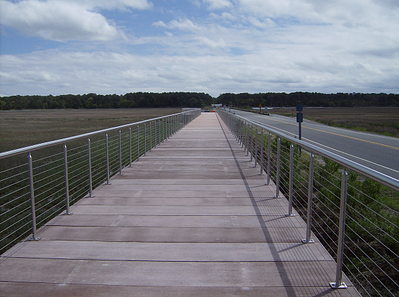 The project was efficiently managed by Larry Beasley, a Supervisor and Facility Operations Specialist with U.S. Fish and Wildlife Service. Chincoteague National Wildlife Refuge provides visitors the ability to enjoy the outdoors by fishing, crabbing, clamming, kayaking, bird watching, camping and much more. The multi use path project expands the U.S. Fish and Wildlife's extensive trail system for those wishing to walk, run or bike through the refuge. Design engineers from Burgess and Niple incorporated a large observation deck into the boardwalk design, providing a rest stop for openland photography and wildlife observation.
Chincoteague Wildlife Refuge's concrete boardwalk project is enhanced by a premier stainless steel cable strand railing that integrates seamlessly with the PermaTrak system. Durability and lack of required maintenance for both the concrete boardwalk and the stainless steel railing gives the U.S. Fish and Wildlife Service a finished product that can withstand commercial usage without requiring ongoing yearly maintenance.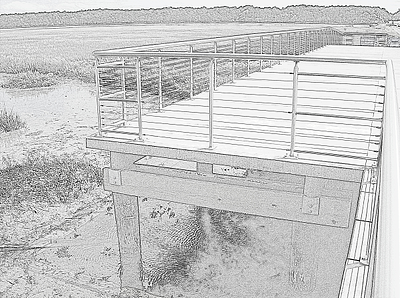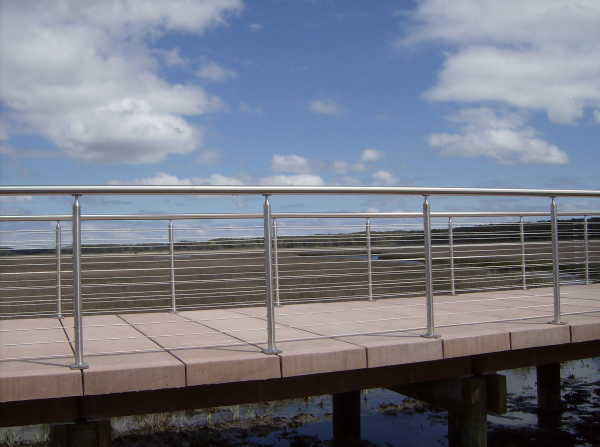 You can view a photo gallery of this project here.