Like any commercial boardwalk or pedestrian bridge, each PermaTrak project uses abutments to transition to another surface at the beginning and end of the structure. There are many factors that we take into account before selecting the most appropriate type of transition for a project, including the geotechnical conditions of the site, type of trail, cost, safety, and ease of installation. Our team of engineers has seen it all, and has the experience and knowledge to help our clients select the best option for a given project.
However, since we are often asked about abutments for our precast concrete boardwalks, we wanted to discuss the five most common types of transitions we design for our projects with case studies. These abutment types include:
Precast abutments
Cast-in-place abutments
Turn down slabs
Truss bridges
Buildings
Precast abutments
When geotechnical conditions allow for the use of a spread foundation, the most common transition we design are precast abutments. These pieces are produced by PermaTrak and delivered to the job site at the same time as other boardwalk components, saving time during installation. Because they're produced off-site, there is minimal disturbance to the surrounding environment at the project site, and light lifting equipment is all that is needed for installation. If needed, the design could also include PermaTrak's precast abutments with cast-in-place concrete poured over the top and leveled off at the top of the boardwalk surface.
Case Study: Upper Tampa Bay Trail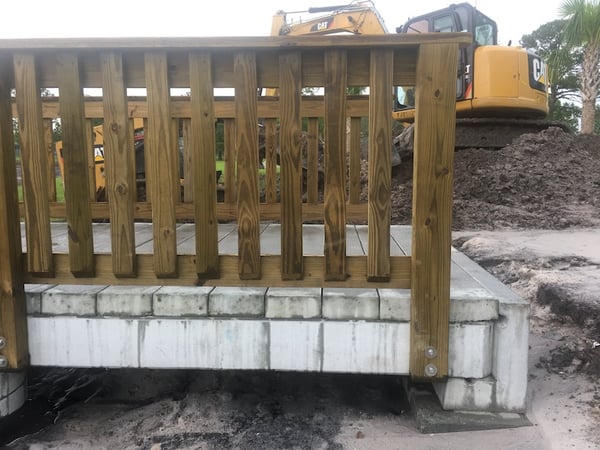 Cast-in-Place Abutments
When conditions allow, some designers prefer to use a cast-in-place abutment that is formed and poured in the field (in some cases, this is done at the same time as the adjoining concrete path). One of the benefits of this type of abutment is that boardwalks with cast-in-place abutments can have wider spacing between deep foundations in the design, which can be helpful in cases where obstacles like utility lines or natural features must be avoided. Installing these abutments can add time to the overall installation, and designers must be sure that delivering wet concrete to the site isn't an issue.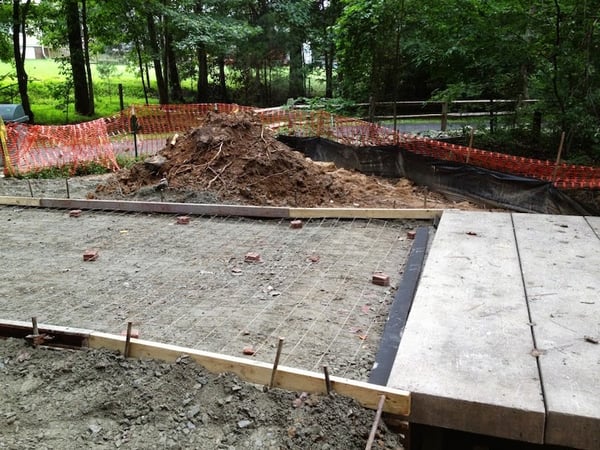 Turn Down Slabs
Turn down slabs are often the best option when transitioning between cast-in-place concrete trails or walkways and PermaTrak boardwalks. More state and local municipalities are utilizing concrete as a preferred solution for trails, and PermaTrak has extensive experience transitioning from this type of surface. These transitions can be more economical, and can be especially helpful if the installed design ends up being a little long or short—the length of the turn down slab can be easily adjusted accordingly. We find that many of our clients enjoy the tolerances and flexibility that comes with installing turn down slabs.
Case Study: Campbell Creek Greenway Extension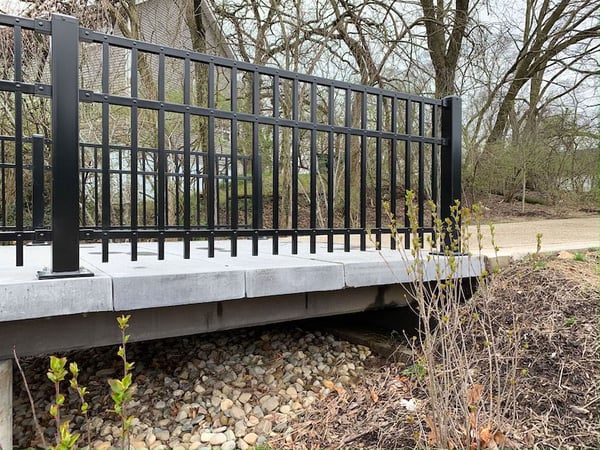 Transitioning from a Truss Bridge
PermaTrak boardwalks can be designed for clear spans up to 50 feet. When a crossing exceeds that length, a steel or aluminum truss bridge is usually brought in for the required longer span. In these cases, the PermaTrak boardwalk will run right up to the truss bridge on both sides. For any foundation, a cast-in-place grade beam is used to support both the truss bridge and boardwalk. Since the truss bridge structure depth and the PermaTrak boardwalk structure depth are usually different, care must be taken to insure proper alignment of the adjacent walking surfaces.
Case Study: Smith & Sanford Creek Greenway Pedestrian Bridges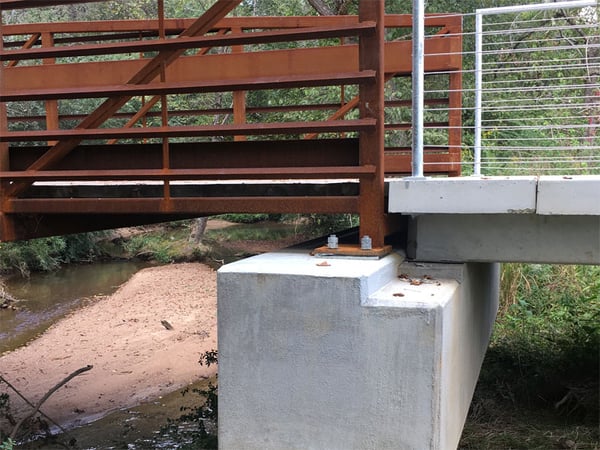 Building Transitions
PermaTrak's elevated boardwalks can transition directly into a building. When this happens, the transition is either a cantilever into the building from the last boardwalk foundation, or, more commonly, a steel angle that is embedded on the face of the building structure. The best option for these types of projects are dependent on the existing condition of the building and the overall design of the project.
Case Study: Mellow Mushroom Restaurant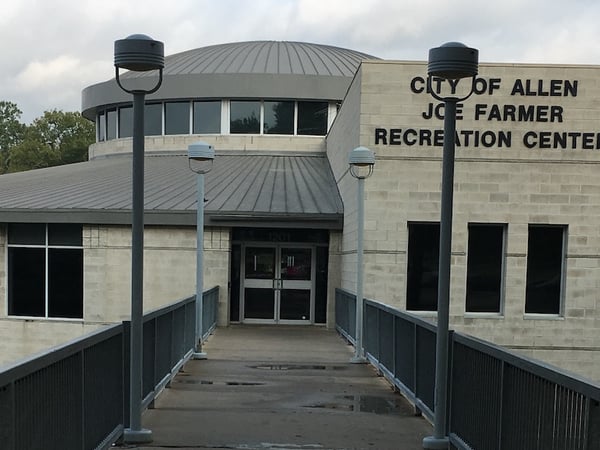 Which transition is right for your project?
Do you have a boardwalk or pedestrian bridge transition design question you're stuck on? Let's figure it out!