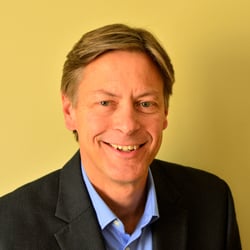 We're excited to announce that John Pyle has been named Vice President of Sales and Marketing. John joined the PermaTrak team in February 2019 as Regional Sales Manager, where he's worked closely with many clients across the country to provide creative solutions for their needs. Before working with PermaTrak, he served as the Area Director for Structures at Contech Engineered Services and previously worked with PermaTrak's President Jason Philbin at CON/SPAN Bridge Systems.
"I'm excited to be taking on this expanded role," says Pyle. "I look forward to continuing to work closely with our clients to develop tailored concrete boardwalk and pedestrian bridge solutions."
Philbin adds, "John has been an asset to our team from Day One. We're proud to take this step forward as a company and look forward to continuing our high level of service for our clients."
John is a graduate of Clemson University and is a registered professional engineer in the state of South Carolina. He currently lives in Greer, SC, and enjoys spending time outdoors with his wife, two daughters, and his dog.
Please join us in congratulating John!