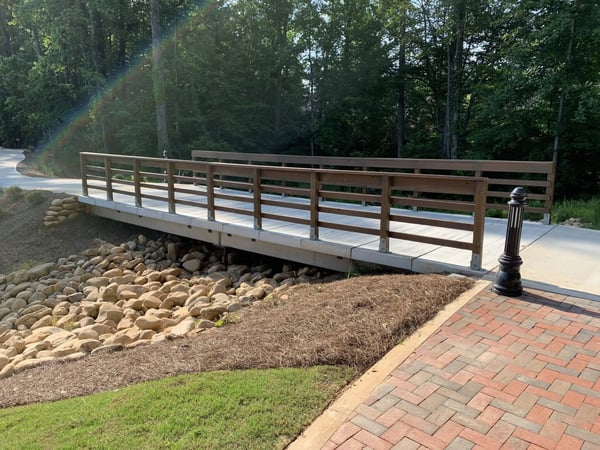 To maximize the lifetime quality and value of a golf course, it is critical to ensure that its key elements are kept in good repair – one such element being golf cart bridges. When addressing a deteriorating golf cart bridge, a critical decision must be made - repair, or replace?
Here's how PermaTrak can assist in evaluating a precast concrete boardwalk system as an option:

Check out precast concrete golf cart bridges in action at Eisenhower Golf Course in Crownsville, MD.
1. Professional Engineer (PE) Evaluation
Our licensed engineers devote their time and expertise to ensuring the optimal design, construction, and operation of various projects. When working with PermaTrak, part of our process is to conduct a PE evaluation of the current state of your golf cart bridge. This allows us to assess whether a full or partial renovation is needed, scope of a project, timeframe, and materials necessary for achieving the project goals.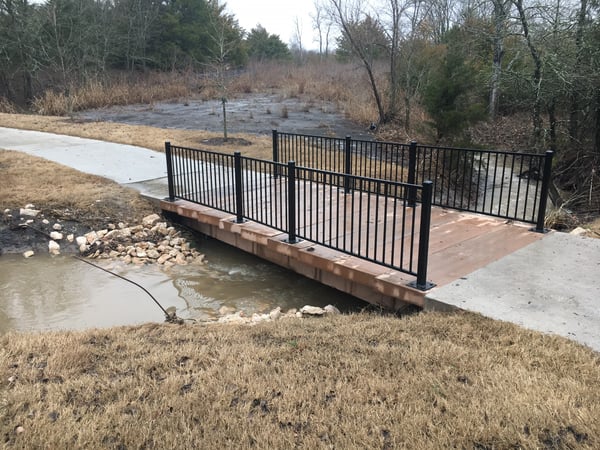 2. Superior Material
When determining which material to use for your golf cart bridge refurbishment, concrete is advantageous over timber in the following ways:
Durability: Replacing decaying wood with concrete leads to a higher quality, more architecturally sound product that will stand the test of time. Lasting 50-75 years per Army Corps of Engineers, selecting concrete will free you from the regular maintenance and replacement associated with timber. With extended service life, you'll reduce costs for future maintenance and increase ROI on the course's initial investment.
Safety & Slip Resistance: As it decays, timber can rot and warp – making it a safety hazard. Concrete planks will not warp, and its treads are precast with an integral textured surface to increase

slip resistance

.
Aesthetic Appeal: Customization options with concrete bridge systems are endless, allowing your project to seamlessly fit in with your golf course's look and feel. Choose from

colors, textures

, and curved alignments that work best with your project's overall vision and design motif.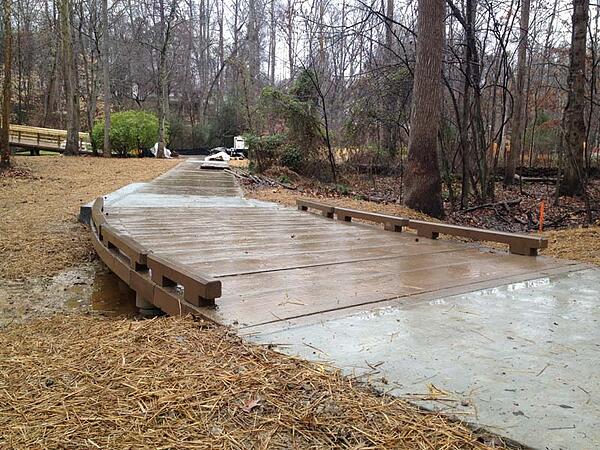 3. Exemplary Engineering & Contractor Support
At PermaTrak, our team is hands-on throughout the entire project. We provide complimentary schematics and engineering drawings, work with you to decide on the best look and feel for your unique project. When the project moves to the construction phase, we provide on-site installation support for contractors.

Determining how to best conduct golf cart bridge repairs, or replacement is key to maintaining a high quality and long lasting golf course. Contact PermaTrak today to discuss your golf cart bridge refurbishment project's goals.