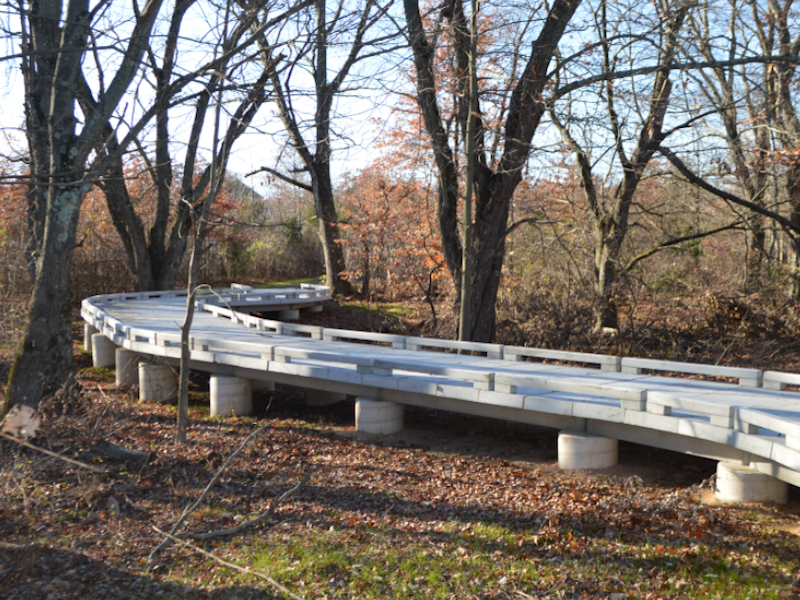 Five PermaTrak Boardwalks and Bridges in Whitpain Township - Blue Bell, PA
Whitpain Township's master Trail Network Plan includes five different PermaTrak structures: three varying-sized boardwalks (all 9 ft. wide with 8 ft. of clearance, ranging in length from 24 to 300 linear feet (LF) at roughly 18 in. above grade), and two pedestrian bridges (both 9 ft. wide, one 12 LF and one 24 LF).
The PermaTrak boardwalks and pedestrian bridges are the first precast concrete boardwalks to be installed in Pennsylvania.