If you're researching boardwalk or pedestrian bridge materials, you're probably comparing wood (timber) decking vs. composite decking vs. concrete. Building materials perform best when they are utilized in very specific capacities and boardwalk materials are no exception. One building material doesn't necessarily lend itself to all types of construction, so it's important to research thoroughly and compare the pros and cons.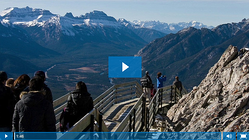 After several years of designing concrete boardwalks here in the US, we know which applications make most sense for PermaTrak. The benefits of concrete boardwalks include durability, environmental friendliness, and long-term cost savings. And I'm proud to say we've designed and produced PermaTrak for many different types of applications all over the US – from wetland crossings and multi use trails to fishing piers and observation decks.
But let's be honest– concrete boardwalks are not the perfect solution for every boardwalk or pedestrian bridge project. Depending on your project type, PermaTrak may not be the best fit; so we may as well discuss those applications up front! Here are a few places where it just doesn't make sense to use our precast concrete system for your boardwalk construction projects.
This video below explains a few instances where it wouldn't make sense to use PermaTrak's precast concrete system for your boardwalk or pedestrian bridge project.
3 Applications Where PermaTrak's Concrete Boardwalk Is Not the Best Solution
1. Areas where you must hand carry the material into the project site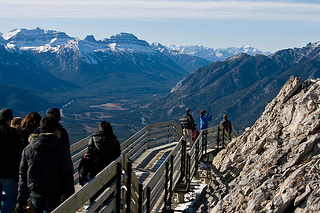 We're all fans of observation decks or boardwalks hugging the side of a mountain like this picture shows. A concrete boardwalk would eliminate the need for maintenance crews having to climb up to replace/repair timber boards. However, PermaTrak is not a good fit in this case because:
PermaTrak's precast concrete components can weigh anywhere from 130 – 3,000 lbs.
The installing contractor will need some piece of light lifting equipment to offload and handle the PermaTrak pieces (Bobcat, Lull, mini excavator, etc).

Moving the materials up a mountainside lends itself to a much lighter boardwalk material

.
2. In the backyard: residential decks
Dozens of homeowners have approached us with their need to find a durable, splinter-free decking system for their back deck. While there is great allure in the low-maintenance nature of a precast concrete decking like PermaTrak, using it to build your back deck is not recommended. Here's why: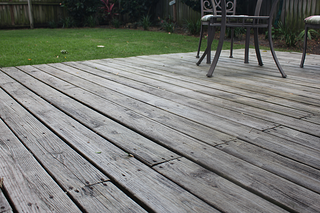 For smaller projects like residential decks, there are dozens of timber or composite products to choose from (this list shows a good summary of 30+ composite deck materials).
These products lend themselves to lighter loading requirements (pedestrian only). Also, the decks are sometimes covered or at least shaded, and therefore protected from the elements much more than a structure situated in a harsh environment such as heavy sun/UV exposure or coastal areas.
Lastly, unless you own a Gatsby house, the deck likely won't have thousands of pedestrians and cyclists using it every year. So as a homeowner, you will face nominal maintenance costs for managing such a small area.
While precast concrete is a versatile material used for many other residential products, we have seen over time that residential deck applications are far better suited for timber or composites products.
3. Narrow fishing piers or narrow residential docks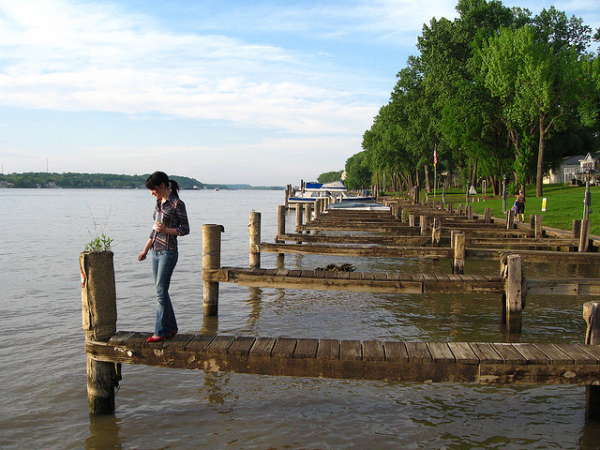 If your project necessitates a narrow dock, utilizing PermaTrak's boardwalk system won't be a cost-effective option. We've run many PermaTrak budget estimates for these types of dock projects and here is what we have found:
A dock that has a width of 4 feet or under is still going to require the PermaTrak caps and two longitudinal precast concrete beams (see picture). This substructure footprint will be the same for a boardwalk that is 12' wide: again with PermaTrak caps and two longitudinal beams.
Minimum PermaTrak sizes are required due to the steel reinforcing in the precast concrete components.
Considering the number of PermaTrak components as well as the size of the components cannot be further reduced, the owner is really paying for more concrete material and more structural capability than is necessary.
Of course what this comes down to is overall

cost

; the PermaTrak cost per square foot will be much higher on a narrow walkway or narrow dock - the

substructure remains the same whether the walking surface is 4' or 12' wide

.
Overall boardwalk construction costs are simply too high for a precast concrete system on a narrow fishing pier or narrow dock. For this type of application, you would want to look at building with timber or an alternative material like composite decking. See how to choose a composite decking material.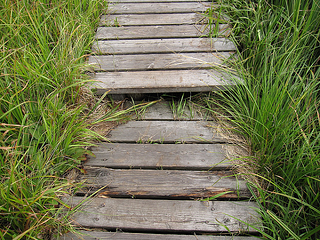 Is precast concrete suitable for your construction project?
A concrete boardwalk may not be the best fit for your project. When considering what material to use for your boardwalk or pedestrian bridge projects, weigh all of your options as they pertain to your particular goals and needs. As you know, this is a multi-step process with plenty of items to consider. Click to download our Top 10 Checklist for Selecting a Boardwalk Material, or read these boardwalk design considerations to weigh your options.
If you'd like to discuss your specific project needs, you can request a free boardwalk assessment from a professional engineer, or fill out our contact form at the bottom of this page.
To learn more about applications where PermaTrak may be a great fit for your project, see our Project Profiles or Photo Gallery pages.
Photo Credits: 1st photo by Jerry Bowley, 3rd photo by bradley r. carroll, 5th photo by palestrina55
Full video transcript:
Something that I wasn't expecting to be asked in some cases is where is PermaTrak not a good fit? And there are definitely areas where we're not a good fit. For example, if you're expecting to hand carry this material in and build a boardwalk with just a couple of laborers, we're not the right fit for that. This material does weigh several hundred pounds, the components weigh anywhere from eighty pounds up to several thousand pounds depending on how large of a boardwalk system you have. So you do need mechanical equipment, bobcats, forklifts, lulls, those types of equipment are needed. So if you need to hand carry these in, think of a park that's very wooded, very far away from the access points is difficult, top of a mountain, something like that, that is a narrative where we would not be a good fit. Number two, in the residential side of decking. If you're thinking about using this on the back of your house as a decking solution, we're probably not the right fit there, either. And thirdly, if you're looking at a walkway that's very narrow, such as a walkway out to say, maybe your boat in the back of your house, a short narrow three-foot wide walkway system, we're not going to be a good fit there, either. And the reason being, everything that goes to support our tread system is a system, and we have minimum sizes from a reinforced concrete standpoint, so you're paying for that under-system that you may not need if you're looking at something that's very narrow.