The installation of a PermaTrak concrete boardwalk for Hillsborough County's Upper Tampa Bay Trail Phase IV was completed in March 2015. Designed by Cardno TBE with engineering support from PermaTrak, Pepper Contracting of Tampa Bay was awarded the publicly bid project and started construction in early January.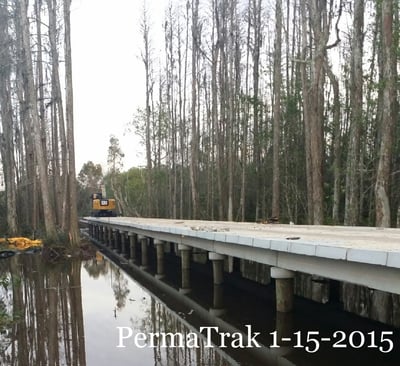 After some weather delays from heavy rains, Pepper has successfully installed 2400 linear feet of concrete boardwalk, with concrete boardwalk treads measuring 3' in lay length and 13'-4'' in width. The boardwalk was designed for a 12' usable space for walkers, runners and cyclists who enjoy the extensive trail system. Three different sections of boardwalk through wetland areas were utilized to connect the asphalt sections of Upper Tampa Bay Trail, which will now connect to Florida's popular 41-mile Suncoast Trail. The linear footages of each section are approximately:
Boardwalk #1 - 524 linear feet
Boardwalk #2 - 1600 linear feet
Boardwalk #3 - 356 linear feet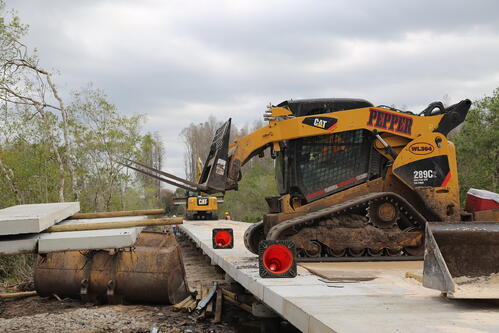 In order to protect the sensitive wetland areas in this region of northwest Hillsborough County, the concrete boardwalks in Upper Tampa Bay Trail's
Phase IV extension
were installed via
top down construction technique
. Pepper Contracting's team was able to install the PermaTrak system without disturbing the sensitive wetland area by implementing an intermediate loading area, and equipment was driven on top of previously installed boardwalk sections. A FDOT steel railing system completes the project installation.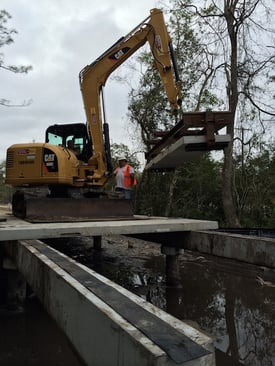 Cardno TBE designed the boardwalk with PermaTrak's concrete boardwalk system after discussing maintenance concerns with Hillsborough County staff who realized the maintenance cost savings over the product's 50-75 year design life. Traditionally, pressure-treated timber decking has been used as a cheap decking option in Hillsborough County. But the combination of commercial pedestrian and cyclist traffic with Florida's harsh weather conditions (UV exposure, heat and humidity), have required costly annual maintenance - beginning in the first 2-3 years after a timber boardwalk is installed.
The boardwalk was designed and produced with a Sandblast texture to provide an anti slip surface, with PermaTrak's Natural Concrete color as a cost savings to Hillsborough County.
Click here for local trail maps and more on Hillsborough County's Upper Tampa Bay Trail. See below for more pictures from the installation.
And definitely check out the 2-minute video of cyclists, runners and dog walkers enjoying Upper Tampa Bay Trail!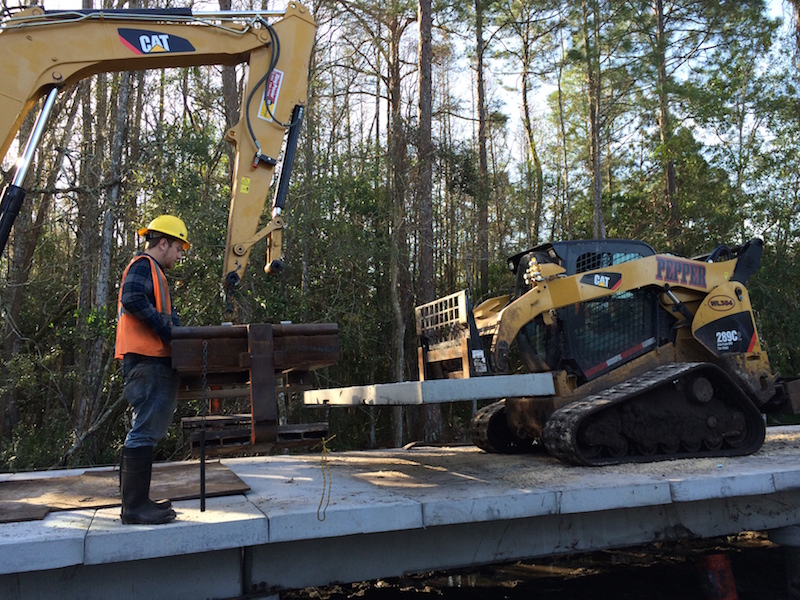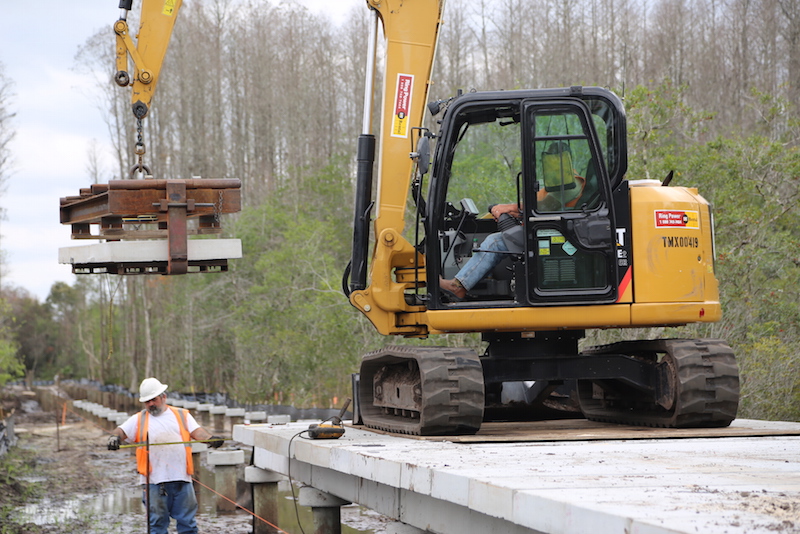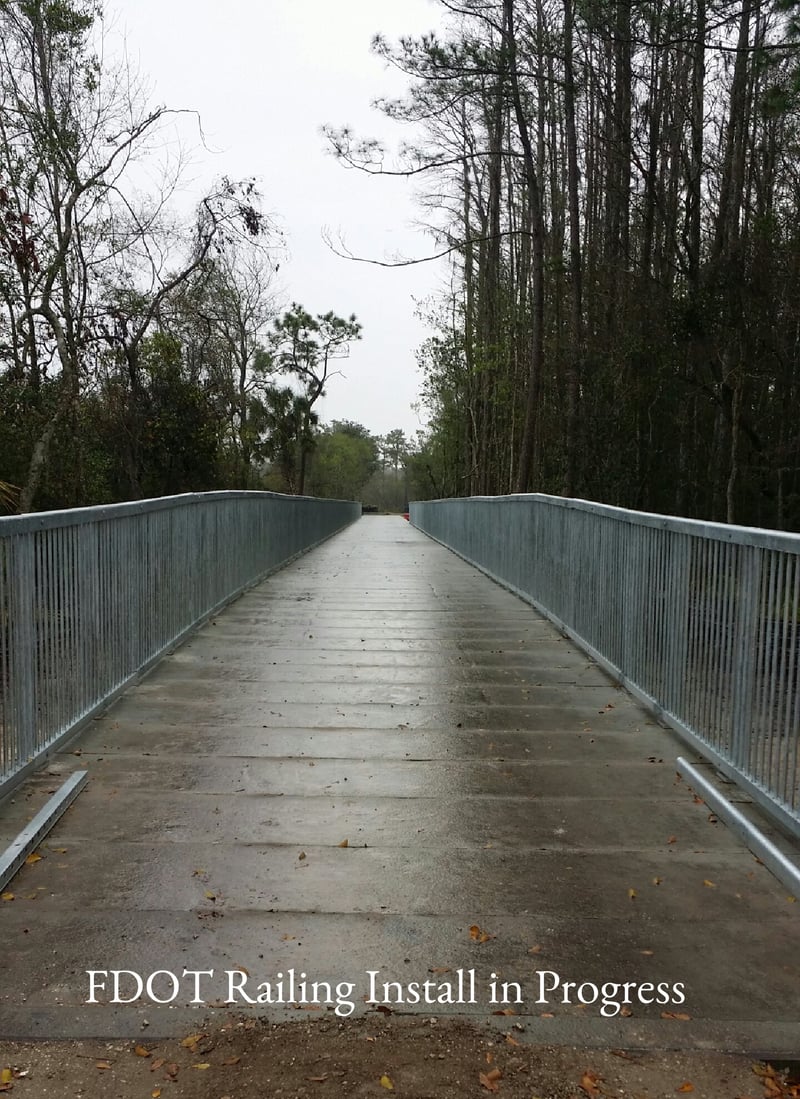 Related Articles:
More Boardwalk Construction Photos (updated March 11, 2015)