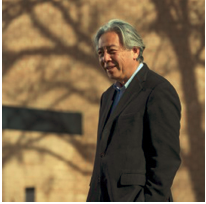 The PermaTrak featured designer article series showcases top performing landscape architects and engineers who discuss their design perspective, current projects, challenges, and accomplishments.
This month's featured designer is Keiji Asakura from Asakura Robinson. Keiji is the principal designer in Asakura Robinson's Houston office, and has over 36 years of experience in urban design, landscape architecture, and community planning.
We talked with Keiji about how he got into the world of landscape architecture, the specialties of his firm, the Westbury High School project, and more.